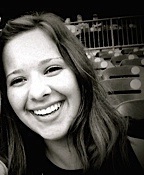 Maria Rigato
From Holly, MI

Highschool: St. Thomas Aquinas Academy

Class of 2018
Future Alma Mater:
Madonna University
http://www.madonna.edu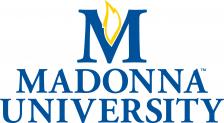 Independent Student of the Day
I am the fifth of seven kids, born and raised a Catholic. Through being a part of a big family, I have learned much about hardwork, sharing, teamwork, sacrifice for loved ones, and how to manage finances so that a little goes a long way. This has been the foundation of my success. Even though money was sometimes scarce my parents still managed to pay for my piano lessons and send me and my siblings to a good school. My parents and my faith are my motivation. Because of their inspiration, I received a scholarship to Madonna University. I am a sophomore majoring in Music Education with a minor in sign language. I am involved on campus as a student ambassador, a tutor in the CPI Office and the writing center, a member of the Sign Language Club, the campus music choral, and also currently in a production of "A Christmas Carol." I am having the experiences of a lifetime getting an education and making lots of new friends. I can't wait to see what this semester brings.
My motivation
My faith, my family, my dreams.
My latest accomplishments
Realizing that I have developed excellent time management skills by getting all my assignments done on time.
Next big goal
To travel to Italy through study abroad.
Why is choosing your own path important?
Because it makes me happy and feel like I have accomplished what I'm meant to do.
Favorite place on campus
The Franciscan Center
Share this profile
View Previous Honorees
Nominate an Alum or Student