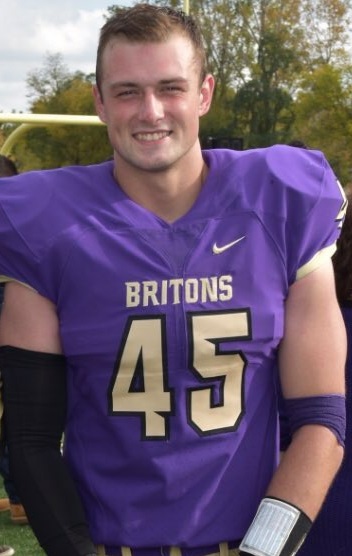 Joseph Fullerton
From St. Ignace, MI

Class of 2018
Future Alma Mater:
Albion College
http://albion.edu

Independent Student of the Day
Joseph Fullerton is a junior at Albion College, majoring in economics and management with a minor in communications.
Joe chose Albion College for the overwhelming feeling of community on campus and its excellent academic reputation. Joe is a member of the Albion Briton's Varsity Football team, and is honored to be part of the proud tradition of athletics at Albion. He is also a member of the event staff for the Athletics department and the Philanthropy Chair of Alpha Tau Omega fraternity.
During his freshman year, Joe spent a week in Paris as part of Albion's First Year Experience and Sister City Initiative. He is currently seeking an internship in marketing or business consulting this summer.
My latest accomplishments
My latest accomplishment was being elected as the philanthropy chair of the Alpha Tau Omega fraternity. I am currently coordinating the chapter's involvement in on-campus philanthropic events.
Next big goal
My next big goal is to win the MIAA football championship. I also am looking forward to planning my fraternity chapter's next major philanthropy event benefiting the Special Olympics.
Favorite place on campus
The football field and the fitness center
Share this profile
View Previous Honorees
Nominate an Alum or Student