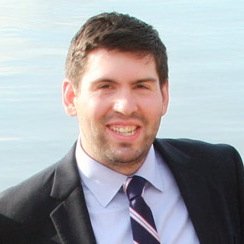 Adam Dawson
Product Management
BA Computer Science
Class of 2004
Alma Mater:
Spring Arbor University
http://arbor.edu

Independent Alum of the Day
Adam Dawson is Senior Product Manager at VMware, one of the world's top 5 software companies by revenue and market capitalization. VMware is the industry leader in virtualization software and provides value for over 500,000 customers transforming their IT for the modern era. As a pioneer in the software-defined data center and hybrid cloud, VMware's innovations continue to help customers streamline operations and become more efficient, agile, and profitable.
As Senior Product Manager for vCloud Air, Adam is helping VMware build its public cloud platform to enable customers to seamlessly extend their data centers into the cloud. Adam works with independent software vendors (ISVs) who are navigating the journey to software-as-a-service by transforming both their applications and business operations for the cloud. In early 2014, Adam also worked to launch VMware's Desktop-as-a-service offer, allowing customers to host their desktops in the cloud and access them from anywhere, on any device.
Prior to VMware, Adam also worked to launch new cloud services at Dell and Rackspace from 2010-2013. Through his work in product management, strategy, and business development, Adam helped these companies build capabilities and partnerships to enter new markets and provide valuable technology solutions for customers.
Adam graduated summa cum laude from Spring Arbor University in 2004 with a BA in Computer Science, and continued his education at the University of Michigan, earning a Master of Business Administration in 2010, with high distinction.
My motivation
I enjoy my close relationships with family and friends; I'm motivated to provide a stable home for my family, give back to my local and church communities, and live a simple, content life that honors God.
My latest accomplishments
My wife Emily and I are expecting our first child in November!
Next big goal
My next big goal is to learn how to be a great father to our child. In the long term, I want to own a you-pick farm and apple orchard, and be a CIO for a small independent college.
Why is choosing your own path important?
When you choose your own path, you can then achieve the freedom you need to be able to give generously and love others well.
Favorite place on campus
White Library
Share this profile
View Previous Honorees
Nominate an Alum or Student