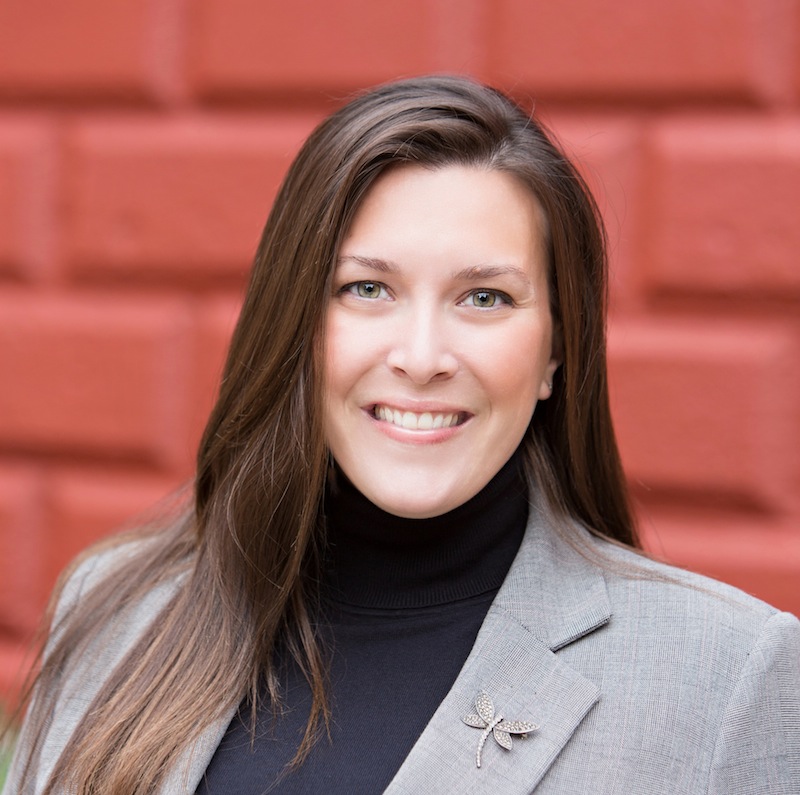 Allison Beers
Event Planner & Public Speaker
English & Communications
Class of 2001
Alma Mater:
Albion College
http://albion.edu

Independent Alum of the Day
Allison Beers is the owner of Events North, a meeting and event management agency and Put Your Phone Down!, a business etiquette course she presents around the country. She has over 15 years of experience in meeting and event management.
Allison is a graduate of Albion College with a double BA in English and speech communications. She also holds a certification in event management from the George Washington University School of Business.
Following graduation, Allison moved to Philadelphia to pursue a career in event management. There, she worked for two of the largest event planning agencies in the world, guest lectured for an event management class at Temple University and served as a board member of the Philadelphia chapter of the International Special Events Society. Her favorite work projects were planning the opening of the Philadelphia Eagles new staduim with a fundraiser carnival and a week long road show for AOL.
Allison returned to Michigan ten years ago and in 2008, started Events North in Traverse City. Since starting her own business, Allison has seen great success. In 2010, 2011 and 2013, Events North received a Readers' Choice Best Of Award from Michigan Meetings + Events Magazine: Best Meeting and Event Planner. In 2014, Michigan Meetings + Events Magazine inducted Allison into the Hall of Fame for Best Event Planner. She also has been named every year from 2008 to 2014 to the Traverse City Business News list of 40 Under 40, the region's most influential people under the age of 40.
She also has become very active in the Northern Michigan community. Allison is currently on the board of directors for the Traverse City Area Chamber of Commerce, Rotary Charities, the Downtown Traverse City Association (DTCA), The Boom Boom Club and the National Cherry Festival Foundation.
Allison served as the President of the Board of Directors of the National Cherry Festival Foundation and as Event Manager for the Traverse City Film Festival. She also was the Chair for the Women's Resource Center Extravaganza and created the Taste of Grand Traverse event.
Allison is also a freelance writer for Michigan Meetings + Events Magazine and loves to share her expertise in the industry. She is a Professional Development Series Speaker for the North Sky Non-Profit Network and regularly presents at conferences and other gatherings on a variety of topics in the event management field. Allison presents a business etiquette course for young professionals and jokes that in her spare time she will eventually finish the book she started on the same topic.
My motivation
What motivates me most is that I'm able to provide a living for other people. I love my staff (I call them co-workers) and I love getting to work with them everyday. I'm also motivated to be a great owner and a great mom too. I make it part of our culture that if you need to take care of your family, do it. We know the work will get done. You shouldn't feel bad about having to be a parent. I don't want to miss anything with my kids and I want to provide a place for a mom to work and not feel bad if she needs to leave for a sick kid or a dance recital or a school program.
My latest accomplishments
In 2014, I was inducted into the Hall of Fame as Best Event Planner by Michigan Meetings + Events Magazine. It was such an honor to be recognized by my peers.
Next big goal
I want to keep giving back to my community by serving where I am able. I love the boards that I serve on and treat them as I do any job. I put in 100%.
Why is choosing your own path important?
I love going to work every day. I don't feel like I'm working. I've been known to pop out of my office and say "can you believe people pay us to do this??" I want to continue to love going to work everyday until I retire.
Favorite place on campus
The quad or really anywhere I could be with my friends!
Share this profile
View Previous Honorees
Nominate an Alum or Student