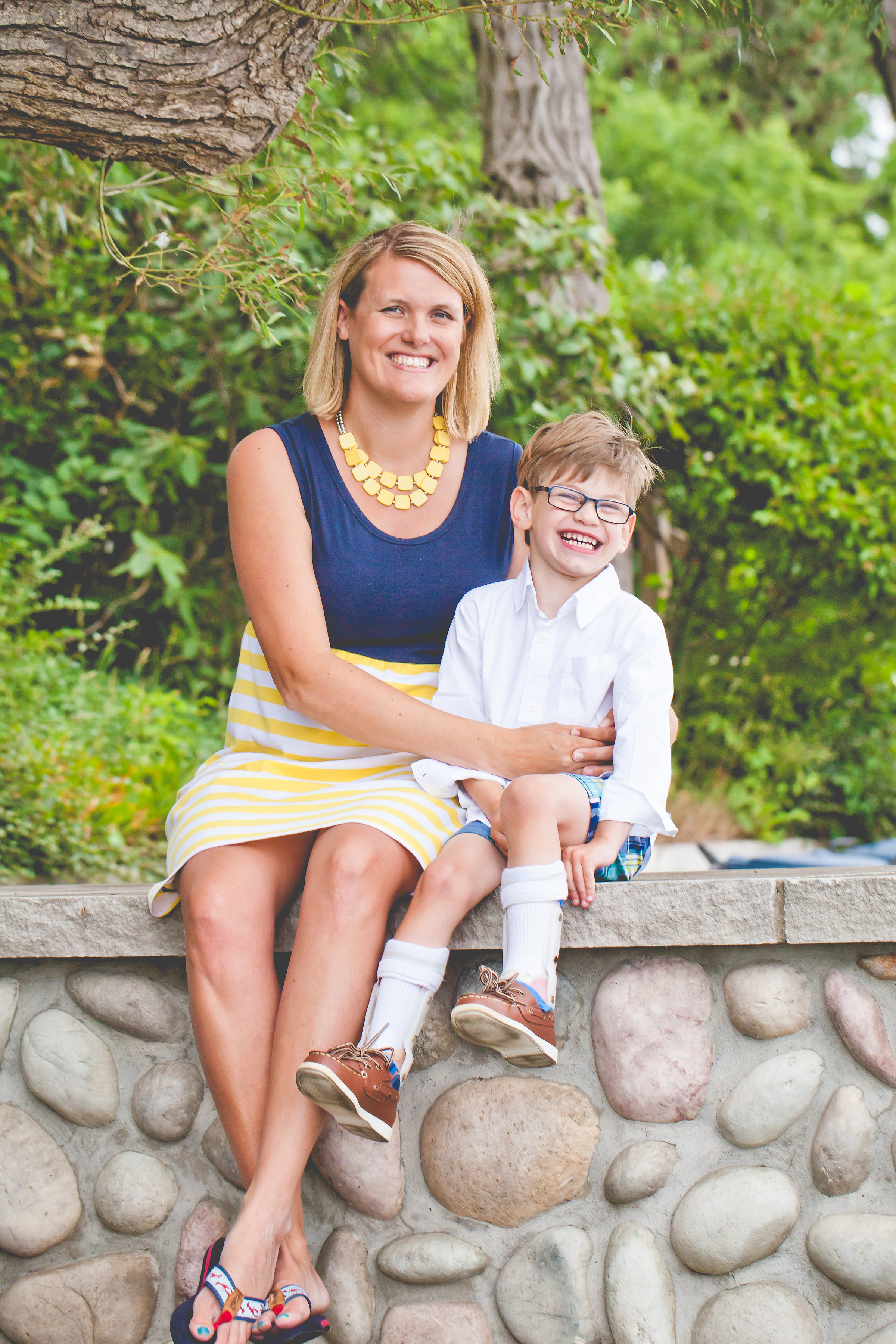 Betsy Pilon
Public Relations & Marketing
Bachelor of Arts, Communication
Class of 2003
Alma Mater:
Alma College
http://alma.edu

Independent Alum of the Day
Betsy Pilon serves as the Director of Public Relations for Eton Academy, an independent school for students in grades 1-12 who learn differently in Birmingham, Mich. She also serves as President of Hope for HIE (hypoxic ischemic encephalopathy), a global non-profit focused on awareness, education and support for HIE, the diagnosis that her son received after he was born. She has an incredible husband, Mike, also an Alma alumnus, a son Max, and a daughter Emily. Betsy also is a contributing writer of The Mighty.
Betsy received her Bachelor of Arts from Alma College studying communication, and has worked with automotive, healthcare and non-profit organizations during her career.
After her son, Max, was born in 2012, Betsy connected with hundreds of other parents through a Facebook support group. As an independent thinker and Alma grad, she had the tenacity and confidence to take the skills and mindset gained at Alma, to help transform the support group into a 501(c)3 nonprofit organization and harness the resources needed to grow. Four years later, Hope for HIE has helped thousands of families worldwide, partnering with medical professional organizations to expedite peer-to-peer support for families, and organizing in-person retreats and support groups to provide tangible connections for families, with over 200 attendees since their inception.
Giving back has always been an important part of who Betsy is, and Alma College certainly helped foster this notion. That theme carries forward in every aspect of her career, volunteer work, and living in the community.
Through her work at Eton Academy, an independent, full curriculum day school for students who learn differently, she is able to translate the work she has done with Hope for HIE, and her experience attending an independent college, to help families find and get to know Eton, celebrate the culture of the school, and build community around those they serve. Coincidentally, she also works with a couple of fellow Alma College alumni.
My motivation
Helping other people and seeing the absolute empowerment that the Greater Good can give.
My latest accomplishments
I'm currently working on lauching the Hartmann-Eton Center for Teaching and Learning, which is an outgrowth of Eton's mission to serve more of the community by offering teacher training and coaching beyond the walls of Eton, tutoring services, specialized testing and learning map development, and consulting services with families and schools.
With Hope for HIE, we are winding down on our retreats that we expanded this year to four regional retreats around the country, versus just hosting one annual retreat. We also just finished our second annual HIE Awareness Month, where we've reached over 1,000,000 people through social media to gain awareness for HIE, which connects more people to our organization to get the peer-to-peer support they need.
Next big goal
I'm at a point where I need to pause to gather a little self-reflection. I've been burning the midnight oil to the bottom the past several months, and there are points in your journey where you need to slow down, enjoy the moments you've created, and take a look at what the next big goal is on the horizon. I've only just begun my journey with Eton, so I'm looking forward to seeing what all of this growth will mean as we move forward.
Why is choosing your own path important?
You don't have to have all the answers, but taking the initiative to seek them, and working hard to achieve them, is really what it's all about. Surround yourself with great people, ask questions, find mentors. What's the best way to figure it out? Try something. Fail. Succeed. Put the pieces together over and over again until they fit. Make your own path. You can reinvent yourself at any point. Make smart choices, think globally and strategically.
Favorite place on campus
The chapel lawn - always a flurry of activity on campus, with the stunning view of Dunning Memorial Chapel.
Share this profile
View Previous Honorees
Nominate an Alum or Student