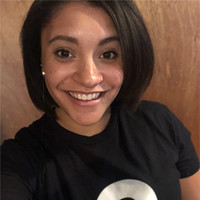 Bianca Russell
Sales
Bachelor of Business Administration, Sport Management Focus
Class of 2015
Alma Mater:
Adrian College
http://adrian.edu/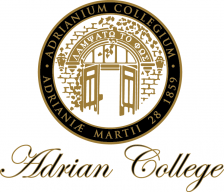 Independent Alum of the Day
Bianca Russell was born and raised in Southfield, MI. Her passion for sports led her to choose Adrian College in order to follow her dream of being a collegiate athlete. Unfortunately, after three knee surgeries her athletic career came to an end. Nonetheless, she successfully graduated with her Bachelors of Business Administration degree with a sports management focus.
After graduation, Bianca worked at Olympia Entertainment as a Ticket Sales Account Executive with the Detroit Red Wings. She was able to experience the last season at Joe Louis Arena and assist in relocating season ticket holders to the new Little Caesars Arena. After two years, she decided to shift her career path and began working as a Solutions Specialist at Verizon Wireless. Shortly after, she began the Masters of Business Administration program at the University of Phoenix. After a year and a half with Verizon, she has been promoted to Solutions Manager where her daily agenda consists of driving metrics and coaching Solutions Specialists to own their business and exceed set metrics. In 2017, Bianca also started her own freelance photography company, BiancaViews, LLC.
My motivation
My family and business motivate me. I am three of four children in my family. All four of us are lucky to have such supportive parents. No matter the distance between us, we all stay in contact and support each other in everything we do. My parents and siblings always push me to get out of my comfort zone and take the extra step to better prepare me for the future. My business motivates me because it is still new. To further my potential, I will need to continue purchasing cameras and equipment and unfortunately, those items are extremely expensive. This motivates me to continue to work hard and push myself when it comes to advancing in management.
My latest accomplishments
My latest accomplishment is getting promoted to a Verizon Wireless Solutions Manager. I never expected to accomplish this in such a short period of time. With support from new and former coworkers and management, I was able to hit the ground running in the new career, prove myself, and set myself apart from the competition.
Next big goal
The next big goal is to finish strong in grad school and obtain my own store as a general manager.
Why is choosing your own path important?
Choosing your own path is important because you get to make it what you want. I thought I would advance in sports when I graduated college, but two years and a promotion later, I discovered that was not what I wanted to do anymore. As scary as it is, choosing my own path has been significantly beneficial. I have followed my dream of obtaining a master's degree while also uncovering a new hobby in photography and making a business out of it. None of this would be possible if I did not choose my own path.
Favorite place on campus
My favorite place is the Caine Student Center because it served many purposes for me such as homework, late night snack, or just a hangout spot.
Share this profile
View Previous Honorees
Nominate an Alum or Student