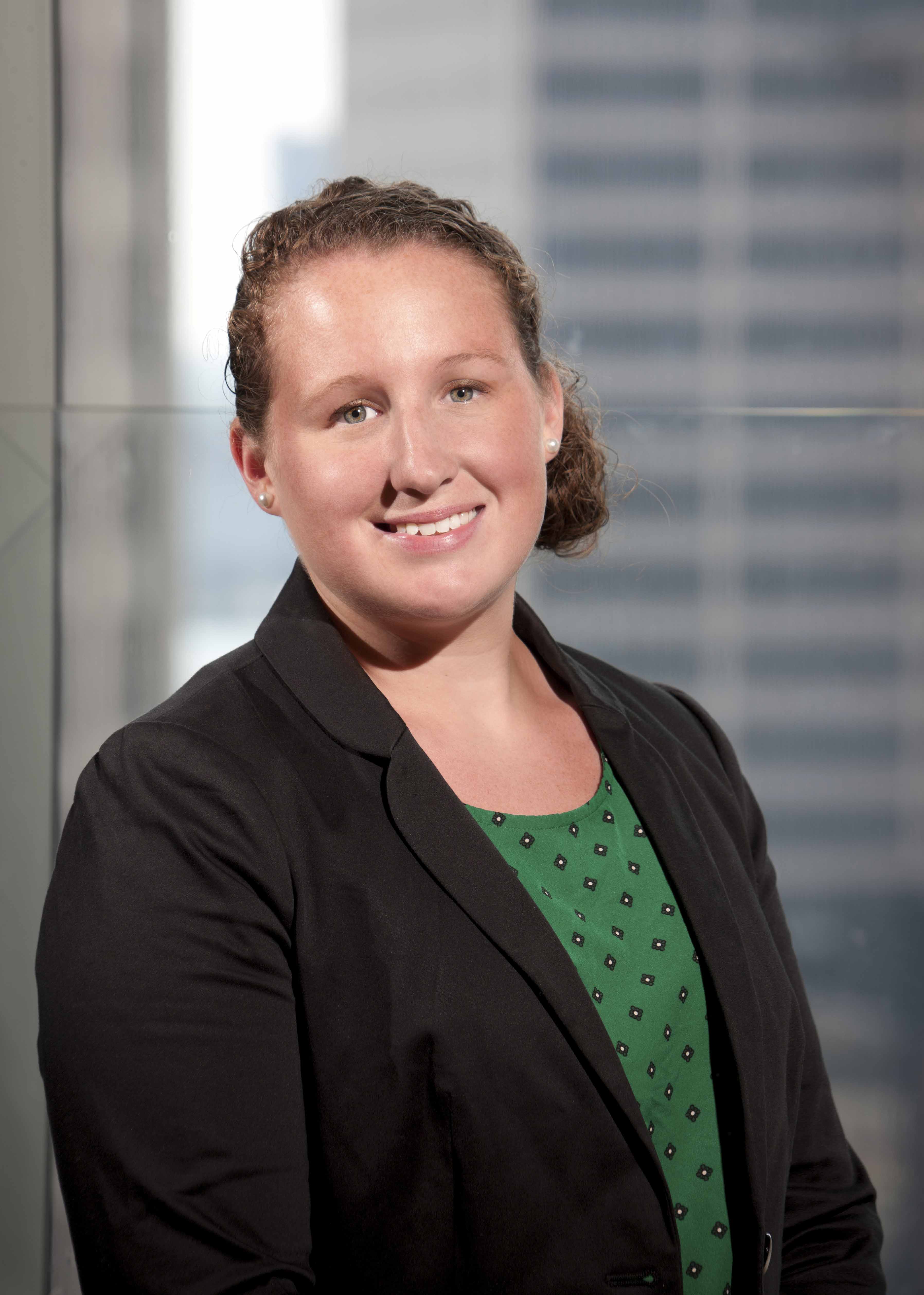 Caroline Dobbins
Communications & Engagement Manager
Economics & Management and Communication Studies
Class of 2012
Alma Mater:
Albion College
http://albion.edu

Independent Alum of the Day
Caroline Dobbins is Challenge Detroit's Communications & Engagement Manager supporting the coordination of events, helping to manage social media and communication efforts as well as supporting recruitment, alumni engagement and fundraising efforts. Caroline comes to Challenge Detroit with unique insight as an inaugural Challenge Detroit Fellow. During her time with the program, she worked for hiredMYway.com, a start-up, where she served as a Marketing Associate. In that, role Caroline assisted the sales team in new business development, managed a campus representative program and oversaw all social media efforts. Following her year with Challenge Detroit and hiredMYway.com, Caroline joined Digerati, a Detroit-based software engineering firm, to work as an Outreach Specialist for their Intern in Michigan program. Caroline focused on connecting Michigan employers to intern candidates from around the country in an effort to attract and retain talent in Michigan.
Caroline is eager to immerse herself in Detroit along with so many like-minded passionate individuals. She is a member of the Neighborhood Service Organization, Fund Development Committee and the Albion College Alumni Board. She is also a Social Innovation Fellow through Starting Bloc. In her personal time she enjoys running, biking, swimming, spending time with family, and experiencing new restaurants and activities in Detroit.
Caroline holds a Bachelor of Arts in Economics, Management and Communication Studies from Albion College.
My motivation
I'm motivated by creating a meaningful impact no matter how small. Through Challenge Detroit I have been able to see first hand how important incremental impact is for individuals, groups, and communities. It is this impact that makes the difference between just being and truly creating a space for personal, professional and community growth.
My latest accomplishments
Personally my latest accomplishment is commiting, with the help of my two sisters, to run 2,016 miles in the year 2016. We will each complete 672 miles over the course of the year and are excited to lace up our running shoes and tackle this goal together.
Next big goal
My next big goal is to truly be able to articulate my career vision moving forward. My unique experiences since graduation have provided me with a variety of insights into small businesses, nonprofits, community and economic development and I'm eager to find the next opportunity that allows me to mix all of those experiences together.
Why is choosing your own path important?
Choosing my own path isn't always easy for me but I feel it is important because only I can understand and articulate what makes my place in my family, community and the world unique.
Favorite place on campus
I love the fourth floor of the Kellogg Center. Truly the best view on campus
Share this profile
View Previous Honorees
Nominate an Alum or Student