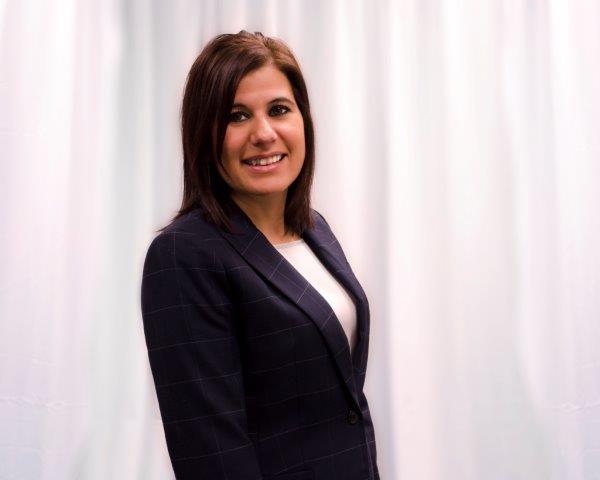 Chrissy Siders
President and CEO
MBA
Class of 2010
Alma Mater:
Spring Arbor University
http://arbor.edu

Independent Alum of the Day
Chrissy Siders serves as the President and CEO of CP Federal Credit Union and CURx, a risk management and compliance credit union service organization (CUSO). She joined CP Federal Credit Union in 1998 after receiving a Bachelor of Arts degree in criminal justice from Michigan State University in 1999. In 2010, Chrissy earned her Master of Business Administration degree from Spring Arbor University.
Her operational experience in the credit union industry includes teller operations, accounting, compliance, fraud security, internal audit, collections, governmental affairs, mortgage lending and business lending. As President/CEO for CURx, she is responsible for the supervision, research, evaluation and documentation while leading each credit union client's project. Chrissy holds certifications of Credit Union Compliance Expert, Certified Fraud Examiner, Bank Secrecy Act Compliance Specialist and Credit Union Enterprise Risk Management Expert.
Chrissy also is an adjunct professor at Spring Arbor University in both their undergraduate and graduate programs. Courses taught include Insurance and Risk Management, Financial Capstone, Managerial Accounting, Managerial Economics and Managerial Finance.
Chrissy is on the Board of Trinity Wesleyan Church, Jackson College & Career Access Center, Marriage Matters Jackson, a member of the Chamber Legislative Committee and on the Allegiance Hospice Board. Chrissy celebrates her 20 year wedding anniversary this year to her high school sweetheart Eric and they have two daughters, Sierra (16) and Sydney (14).
My motivation
I was never called into the mission field, but I do believe God called me to where I am today and that motivates and excites me every day as I look at it as my mission field!
My latest accomplishments
I was recently promoted to President/CEO of CP Federal Credit Union. After 19 years of service at the credit union it has been such a rewarding, monumental accomplishment.
Next big goal
My next goal is to write a book. I don't have the title formulated yet but know that it will be about finding unrivaled joy in our lives!
Why is choosing your own path important?
We weren't made to be like anyone else so it isn't possible to follow someone else's path as it is not ours to follow. Be unique!
Favorite place on campus
The CP Federal Trading Center
Share this profile
View Previous Honorees
Nominate an Alum or Student