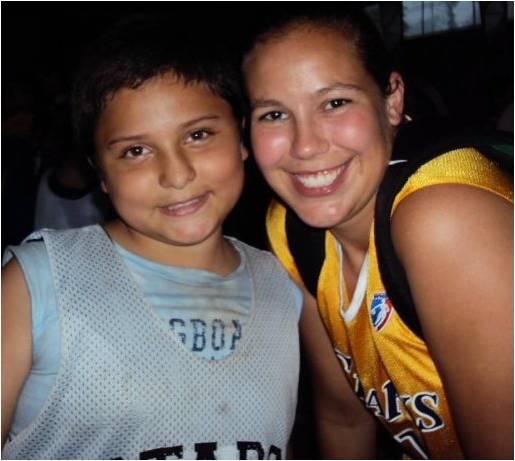 Colleen Aguilar (Lewis)
Teacher/Coach
Bachelor of Arts (Spanish), Master of Arts (Organizational Leadership)
Class of 2004
Alma Mater:
Siena Heights University
http://sienaheights.edu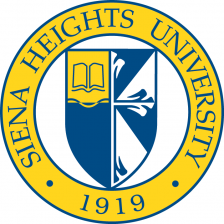 Independent Alum of the Day
Colleen Aguilar graduated from Siena Heights University in 2006 with a Master of Arts in Organizational Leadership.
She currently teaches high school math and coaches girls basketball at St. Anthony High School in Long Beach, California.
In 2005, Colleen sought to merge her interest in basketball with her passion for helping children. This lead her to found Basketball as a Mission, a non-profit organization that hosts basketball camps for economically underprivileged youth in the United States and in Spanish-speaking countries. The camps not only teach the attendees the joy of the game, but they also teach valuable lessons about hard work, perseverance, and teamwork and build confidence. Basketball as a Mission also outfits the camp participants with basketball jerseys, shorts, undergarments, shoes and balls and provides equipment to schoools.
Colleen currently serves as president of Basketball as a Mission. Since it's inception, the organization has hosted 17 camps and impacted more than 500 kids.
My motivation
My family is a big motivator for me. I also am really motivated by the development of young players. It is special watching them grow as athletes.
My latest accomplishments
I recently received the Sister Ann Joachim Alumni Award from Siena Heights University.
Next big goal
I plan on continuing my work with Basketball as a Mission in Costa Rica and the Dominican Republic in summer of 2015.
Why is choosing your own path important?
It is important to do what you love. There are few people who would choose exactly the same things, and when you are doing what you love, it doesn't feel like work.
Favorite place on campus
The Field House
Share this profile
View Previous Honorees
Nominate an Alum or Student