Something went wrong: cURL error 60: SSL certificate problem: certificate has expired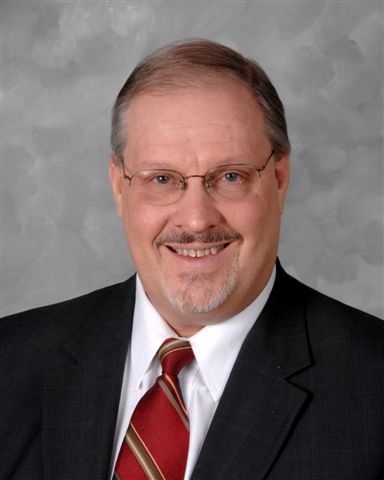 Dale Stephenson
Attorney and International Legal Consultant
B.A. (Chemistry), summa cum laude
Class of 1979
Independent Alum of the Day
Following graduation from Spring Arbor University ('79) and the University of Michigan Law School ('82), Dale Stephenson pursued a wide range of legal opportunities to become a distinguished environmental attorney and international legal consultant. With a particular focus on the Middle East region, environmental law issues and complex dispute resolution, Mr. Stephenson most recently served as a general partner with the international law firm of Squire Sanders (now Squire Patton Boggs) where he successfully handled numerous and diverse matters for more than three decades. As the firm's founding Managing Partner – Middle East Region, Mr. Stephenson was resident in Riyadh, Saudi Arabia for the majority of his time from 1993 – 2012 where he defended a large Saudi company in an international dispute resolution (IDR) proceeding before the International Chamber of Commerce (ICC); served as counsel for the creation of a new Islamic finance institution, Bank Al-Bilad, a US$1 billion capitalization project involving a 50 percent initial public offering (IPO) that attracted the highest investor participation ever experienced in Saudi Arabia (more than half of the entire local population); and helped the Saudi Arabian government design the legal structure and systems for 178 new municipal councils and the first public elections in that country. Other projects throughout the Middle East region included a variety of corporate, regulatory, finance and IDR matters. Mr. Stephenson also represented other foreign governments, including the United Arab Emirates (UAE) and the Republic of Trinidad and Tobago, to create new federal environmental authorities and draft comprehensive national environmental laws and regulations.
In the domestic environmental area, Mr. Stephenson has been involved in virtually all aspects of state and federal litigation, corporate and governmental counseling, administrative law practice before state and federal agencies, and the general development and enhancement of corporate environmental, health and safety programs. He served as lead trial and appellate counsel in numerous high-profile cases, including a landmark environmental case favorably resolved by the U.S. Supreme Court, Cooper Industries, Inc. v. Aviall Services, Inc., 543 U.S. 157 (2004).
Following his 31-year career with Squire Sanders, Mr. Stephenson continues to consult on select international and environmental matters. He and his wife, Carol (SAU '81), relocated last year to their rustic retreat in northern Michigan where he appears occasionally as a country lawyer in Kalkaska or Antrim County, and they both are deeply involved with Pathway Community Church in Mancelona. He also is the General Counsel of Dan's Gourmet, a new start-up business based in Nashville, Tennessee featuring artisan-crafted Macaroni & Cheese products. Mr. Stephenson is an active member of the Spring Arbor University Board of Trustees, where he has served in a variety of positions since 1995, currently as Chairman of the Governance and Long-Range Planning Committee and a member of the Executive Committee.
Share this profile
View Previous Honorees
Nominate an Alum or Student