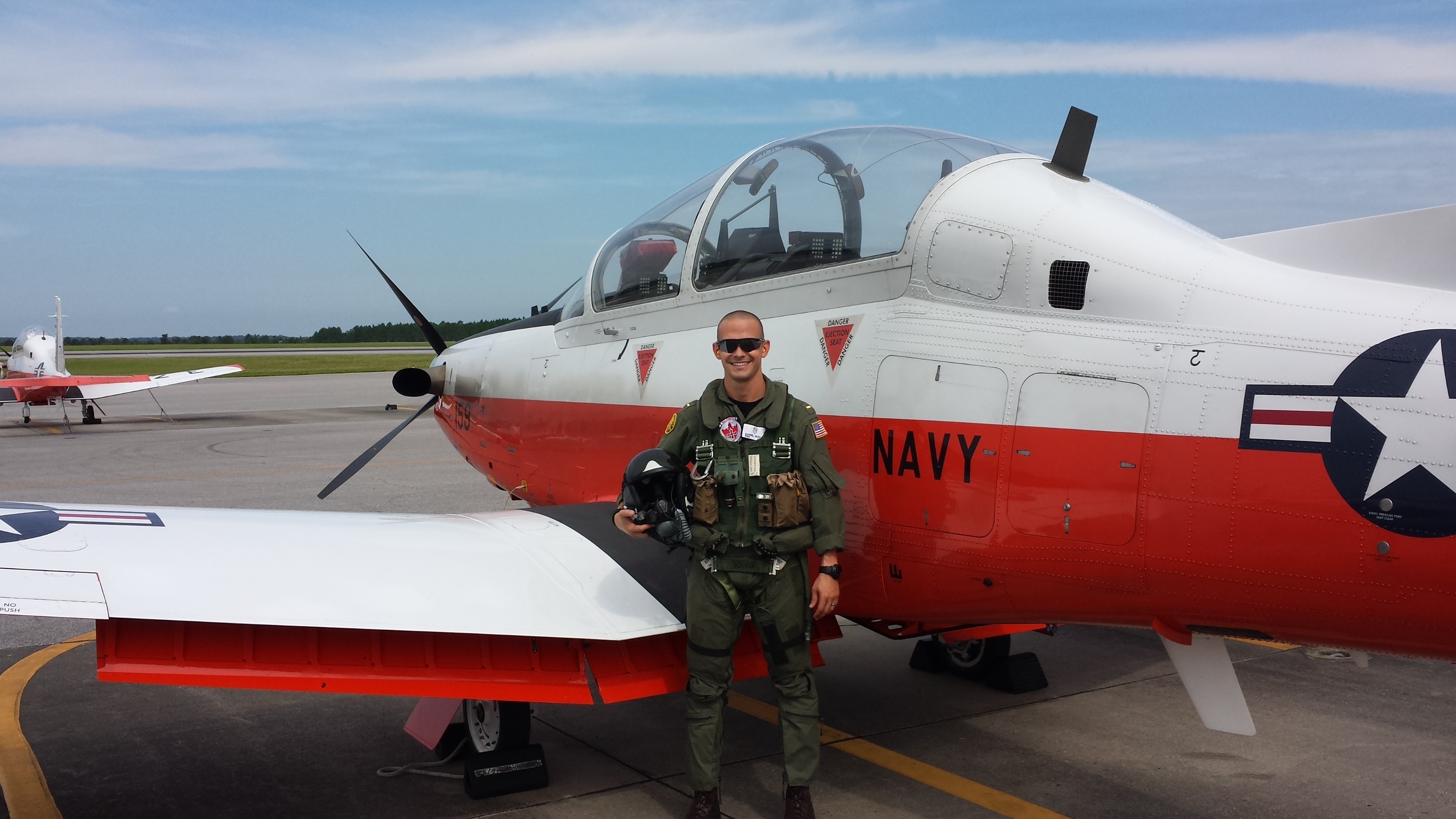 Daniel Seals
Naval Aviator
Mathematics
Class of 2011
Alma Mater:
Alma College
http://alma.edu

Independent Alum of the Day
I graduated Alma College in 2011 and enlisted in the Navy to become a Navy Special Operations Diver. Jessica and I were married just before I shipped out to bootcamp. Navy bootcamp was in Great Lakes, IL, from there I went to the Command for Explosive Ordnance Disposal in Great Lakes, IL as well. From there we moved to Panama City, FL where I attended Naval Diving and Salvage Training Command. Out of 32 who started the training, I was one of only 7 who graduated on Jan 12, 2012. My first command was the Naval Submarine Support Facility in Groton, CT. I dove on Los Angeles and Virginia class submarines doing everything from underwater maintanance, torpedo tube inspections, underwater mine recovery and propeller changes. My job was to complete as much underwater work on the submarines as possible so that the submarine didn't have to go into dry-dock for repairs. I went on multiple missions to Europe as a diver on an underwater ship husbandry specialist team.
I submitted my application to become an officer, more specifically a pilot, and was selected to attend Officer Candidate School in the spring of 2013. I graduated in July of that year and was sent to Pensacola and later Milton, FL to attend Naval Primary Flight School. I completed my flight training and am now in Corpus Christi, TX to fly multi-engine aircraft, either a P3 or a P8, both of which are anti-submarine warfare aircraft.
My motivation
My family, my failures, and the highest goals the world has to offer.
My latest accomplishments
Graduated Naval Primary Flight School in Milton, FL
Next big goal
Aquire the much coveted wings of gold and fly the P-8 Poseidon.
Why is choosing your own path important?
No one wants to achieve something that someone "told" them to do. It has to come from inside you. When you choose your own path, the journey, the pain and the accomplishment of success means so much more than if you had chosen another path.
Favorite place on campus
The Library
Share this profile
View Previous Honorees
Nominate an Alum or Student