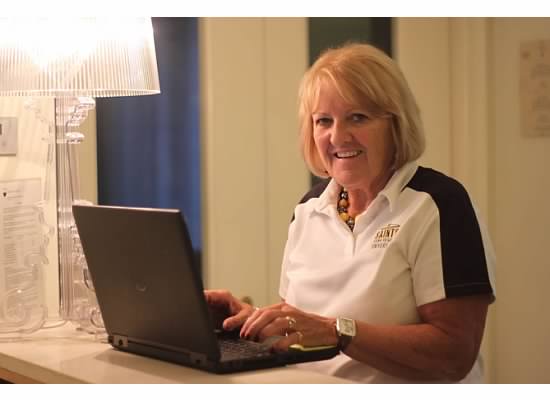 Deb Keller
Executive Assistant to the President
BA., MA., Specialist of Art in Educational Leadership
Class of 1974
Alma Mater:
Siena Heights University
http://sienaheights.edu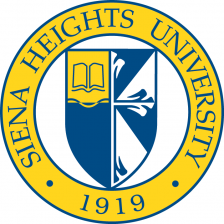 Independent Alum of the Day
I came to Siena from New Jersey in 1970 and have never left. I graduated with my BA in 1974, then my MA in 1975. I was a teacher for 18 years at St. Joseph Academy, the Adrian Dominican-sponsored Montessori and elementary school right next to Siena Heights, and then the principal for another 15 years. During my principalship, I entered the educational leadership cohort and received my Specialist of Art degree in 2002. My oldest son, Matthew, also graduated that same day with his BA degree. I was honored to be the student commencement speaker that day.
Currently, I am serving as the Executive Assistant to the President, Sr. Peg Albert, OP, here at Siena Heights University and have been in this position for 7 years. I also was an adjunct instructor in the Teacher Education program for over 13 years. I truly love education and believe being a life long learner is important.
I live in Adrian, MI with my husband David and will celebrate 40 years of marriage this May 2015. I have two sons, Matthew and Adam, a daughter-in-law, Priscilla, and two adorable grandsons, Brennan and Theodore. They are the loves of my life!
My motivation
Helping others motivates me. I try to live the mission of Siena Heights of being competent, purposeful and ethical in my daily life. I consider myself to be a servant leader and truly enjoy assisting others in a variety of ways.
My latest accomplishments
My accomplishments include being involved in several community organizations and boards. I feel it is very important to give back to the community and that was certainly instilled in me as a student and member of the SHU community. Giving back to others and caring for my immediate and extended family are my accomplishments!
Next big goal
My goals include staying involved in the community groups that I am associated with and making a difference for others that I know and some that I do not even know. I also want to stay active and enjoy my family and friends.
Why is choosing your own path important?
I believe the values and life lessons I have learned though my studies over the years and building relationships are so important. Relationships are key components to who I am. I thrive on being with others and helping in ways that hopefully make a difference. "Making a difference" and "making it happen" are words that I try to make come alive. I have learned many insightful lessons from the Adrian Dominican sisters over the years while a student here in the 70's, then working for them as teacher and principal at St. Joseph Academy for 38 years and now working here at the University.
Favorite place on campus
St Dominic Chapel where David and I were married 39 years ago and the new McLaughlin Center where many gather. It is the "living room" of our campus.
Share this profile
View Previous Honorees
Nominate an Alum or Student