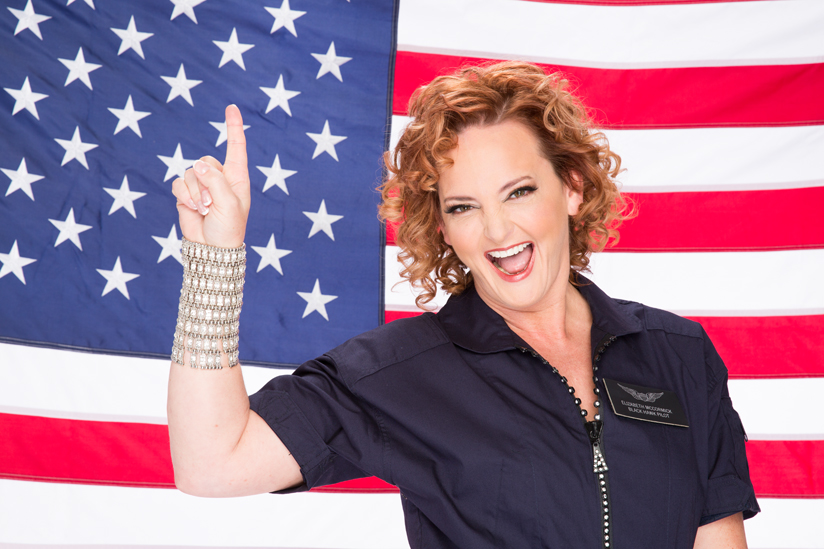 Elizabeth McCormick
Former US Army Black Hawk Pilot (CW2 Retired), Motivational Speaker, CEO
Bachelor's of Arts in Art, Minor in Mathematics, Associate of Science in Pre-Engineering
Class of 1993
Alma Mater:
Siena Heights University
http://sienaheights.edu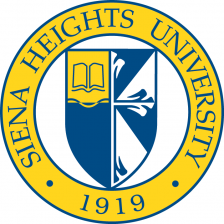 Independent Alum of the Day
Elizabeth McCormick graduated from Siena Heights University with her Bachelor's of Arts in Art, minor in mathematics, and Associate of Science in Pre-Engineering. She has since charted a path all her own.
As a decorated US Army Black Hawk Pilot, Elizabeth flew air assault, command and control, top-secret intelligence missions, and transported high-level government VIP's, transitioning from her military service to corporate management with her exemplary business background including being an international contract negotiator, and commodity manager in purchasing and supply chain for global corporations. Elizabeth is now shattering the glass ceiling as an in-demand motivational keynote speaker, television host of a new network program in development, and leadership specialist. She is also currently #4 on the list of "Leadership Experts to Follow Online".
Her authority on leadership, customer experience, military, and veteran's issues is highly sought after with the media. She is frequently seen on ABC, CBS, NBC, FOX, CW, in the Wall Street Journal and was just recently live on CNN for a segment on flying helicopters. Her personal development book, The P.I.L.O.T. Method; the Five Elemental Truths to Leading Yourself in Life, is a "must read" along with her 18+ business tip books in the Soar 2 Success series on leadership and entrepreneurial topics.
In addition to her aviation training, Elizabeth was trained in the US Army's Safety School to contribute to her unit's preparedness and readiness. Elizabeth earned the coveted Army Aviator badge, and her many military awards include the Meritorious Service Medal and Humanitarian Service Medal. In 2011, Elizabeth received the US Congressional Veteran Commendation for her service to her country and community as a disabled veteran.
Elizabeth speaks at 100+ engagements per year and is an in-demand motivational business success speaker with a focus on leadership, safety, sales, team building, professional development, and personal growth, bringing a celebrity experience to events. As a premier leadership trainer and top performing founding member of the John Maxwell Team of speakers, she is a dynamic and energizing expert sought after for events around the world. In 2019, Elizabeth earned her Certified Speaking Professional (CSP) career designation bestowed by the National Speakers Association. To achieve this designation, the professional speaker must demonstrate documented proficiency over a minimum of five years, must receive positive evaluations from their clients, and be evaluated and affirmed through a peer-review process.
My motivation
Each day in which I'm not able to do what I know I need to do (speaking, shooting videos, writing books), is a day that I'm not helping someone. If I'm not helping someone, I'm hurting them. I wasn't put on this earth to hurt people. I'm here to help make it a better place. Once I realized this, a sense of urgency increased within me, and my feet hit the floor every morning with purpose and drive.
My latest accomplishments
In 2019, I earned my Certified Speaking Professional (CSP) career designation bestowed by the National Speakers Association. In addition to this professional designation, I've recently launched a new website and new video commercials that are necessary in the continuous improvement of my speaking career.
Next big goal
With a TV show in development about Military Veterans, I'll be shooting the pilot episode in the coming year. I'm also writing another business leadership book about the intersection of leadership and customer service due to come out in 2020.
Why is choosing your own path important?
It's your path, not anyone else's path. When we stop living through others' expectations and lead with our hearts and our head, we are stepping into our potential.
Favorite place on campus
In the art department, immersed with the art of other students and the talented faculty.
Share this profile
View Previous Honorees
Nominate an Alum or Student