Something went wrong: cURL error 60: SSL certificate problem: certificate has expired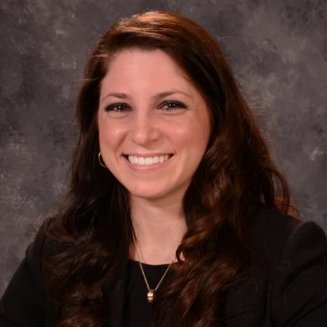 Erica Green
Event Planner
Bachelor of Business Administration with an emphasis on Marketing, Minor-Public Relations
Class of 2011
Independent Alum of the Day
The moment Erica Green stepped foot on the Adrian College campus, she knew it was the school for her. Beginning college in the fall of 2007, Erica was very eager and excited for what the future held. She majored in business administration with an emphasis on marketing and a minor in public relations.
During her first two years at Adrian, Erica had the opportunity to play collegiate softball for the Adrian Bulldogs. Being a member of the team kept her disciplined, focused, and organized, but more importantly helped her make life-long friends. During her junior year, Erica took advantage of the Adrian College study abroad program where she attended class and held an internship in London.
Following graduation, Erica immediately began job hunting and quickly landed a job with the Detroit Metro Convention and Visitors Bureau (DMCVB) as an Account Executive in the sales department. After a year in the Bureau, a position opened up in the events department. Erica jumped at the opportunity to interview and accepted the position. She currently works as a meeting planner at the DMCVB.
Share this profile
View Previous Honorees
Nominate an Alum or Student

Warning: Invalid argument supplied for foreach() in /app/public/wp-content/themes/mca/sidebar.php on line 69


Warning: Invalid argument supplied for foreach() in /app/public/wp-content/themes/mca/sidebar.php on line 91