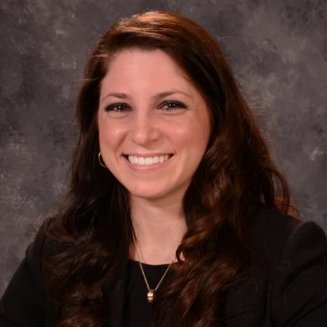 Erica Green
Event Planner
Bachelor of Business Administration with an emphasis on Marketing, Minor-Public Relations
Class of 2011
Alma Mater:
Adrian College
http://adrian.edu/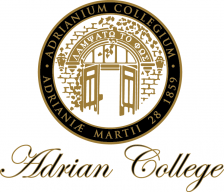 Independent Alum of the Day
The moment Erica Green stepped foot on the Adrian College campus, she knew it was the school for her. Beginning college in the fall of 2007, Erica was very eager and excited for what the future held. She majored in business administration with an emphasis on marketing and a minor in public relations.
During her first two years at Adrian, Erica had the opportunity to play collegiate softball for the Adrian Bulldogs. Being a member of the team kept her disciplined, focused, and organized, but more importantly helped her make life-long friends. During her junior year, Erica took advantage of the Adrian College study abroad program where she attended class and held an internship in London.
Following graduation, Erica immediately began job hunting and quickly landed a job with the Detroit Metro Convention and Visitors Bureau (DMCVB) as an Account Executive in the sales department. After a year in the Bureau, a position opened up in the events department. Erica jumped at the opportunity to interview and accepted the position. She currently works as a meeting planner at the DMCVB.
My motivation
My family is truly the biggest support system I have. Each person in my family is strong and extremely hard working. By watching their passion, success and drive, it motivates me to work harder and be a better person. They support me in everything that I do whether it is my professional life or my personal life. I wouldn't be the person I am today without their love and support and that motivates me to live each day to the fullest and be the best person I can be.
My latest accomplishments
Recently, I was in charge of organizing hotel, travel arrangements, and registrations for over 30 individuals (a mix of DMCVB Staff and Bureau Partners) to attend ASAE. ASAE is like the Super Bowl of the meetings and events industry and next year this event is coming to Detroit. I also was in charge of our entire tradeshow booth. This booth has a lot of moving parts and I was responsible for placing all of the orders and making sure the structure gets up in time for the show. This year, we had a Ford Mustang convertible that was added to our booth. Working to find this vehicle and get it to the show proved to be somewhat of a challenge, but I made it happen. ASAE went perfectly, our booth looked great, the car arrived and so did the staff. I was awarded Employee of the Month as a result of my hard work for this event. With ASAE coming to Detroit in 2015, I am now in charge of our booth which is going to be much bigger and intricate, two levels to be exact. It isn't going to be easy, but I am excited and ready for the challenge.
Next big goal
2015 is a big year for my company, but also for me professionally. With ASAE coming in to town, I am being given more responsibilities. This next year will be busy, but I am so looking forward to being challenged professionally with more high profile events. I have always worked on numerous events at one time, but never events at this large of a scale. I will get to work with larger budgets, new event management companies and have the opportunity to meet and network with other association executives and meeting planners throughout the country. I look forward to meeting new people, staying organized and planning successful events!
Why is choosing your own path important?
Choosing our own path is what we as individuals are supposed to do even though it may be scary at times. It is what makes each person different, unique and interesting. It is how we learn from each other and grow as individuals.
You are responsible for your own life and the decisions you make in your life, no one else. You need to live your life for you, not live through someone else or have someone else run your life for you. If you aren't choosing your own path then you aren't being yourself. If you fail then you know that you made the mistake and you need to learn from it, you have to own up and take responsibility for your actions, that is how you grow as a person. When you succeed while following your own path, that feeling is indescribable. You are so excited that you never want that feeling to go away and you strive to continue to succeed so that feeling never leaves. I absolutely believe that you can go to others for advice and guidance but at the end of the day the only person that can make the decision is you.
Favorite place on campus
In front of the chapel. This place gives you a beautiful view of the campus and is the spot where my husband and I got engaged.
Share this profile
View Previous Honorees
Nominate an Alum or Student