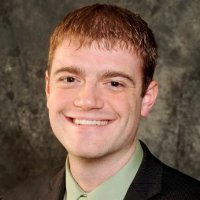 Gabriel Holdwick
Dentist
Biology
Class of 2010
Alma Mater:
Adrian College
http://adrian.edu/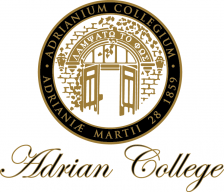 Independent Alum of the Day
Gabriel Holdwick was raised in Harbor Beach, a small town on the shores of Lake Huron in rural Michigan. He began school at Adrian College in 2006 and with his sights already set on dentistry, majored in biology with a minor in chemistry.
Gabriel took advantage of all the opportunities for involvement Adrian's small campus provided. He was the President of the Pre-Health Professions Society, Entertainment Chair of the Dance Marathon, and Vice President of the Biology Club. While on campus, Gabriel also participated in Religious Life Council, Students for Life, served as a Resident Assistant, and worked as a peer tutor and welcome week leader.
After graduating in 2010, Gabriel began his dental training at the University of Detroit Mercy that fall. The future dentist's campus involvement did not slow down at UDM. He served as Class of 2014 Vice President, and was on the Executive Board for the Christian Dental Association, where he helped coordinate the association's annual dental mission to Honduras for three years running. He was also very active in the American Student Dental Association, serving as the National Speaker of the House of Delegates during his fourth year.
Gabriel graduated in 2014 and began a General Practice Residency at Palmetto Health – Richland in Columbia, SC. Being a Michigander at heart, he plans on moving back to his home state after finishing up his dental training to start his "real job."
My motivation
In order to survive in the often crushing world of education, motivation is key to staying focused. There were many long nights of studying, where in the wee hours of the morning I would ask myself, "why am I doing this again?" Perhaps the primary motivation in school, and in everything, is striving for excellence. I don't want to look back years down the road and wonder what could have been if I would have tried harder. When I ran track, my coach used to tell us to "leave it all out on the track" and not save anything for after the finish line. I try to give my endeavors all I have. There are lots of these moments you don't get to do over, and that probably motivates me as much as any one thing. I don't always succeed, but I don't have very many regrets looking back so far!
My latest accomplishments
Earning a spot in the Palmetto Health General Practice Residency is my most recent accomplishment. It is very well respected among such programs, and the clinical experience I am gaining has been incredible. Each day is a new challenge, and these challenges are going to make me a better clinical dentist in the future.
Next big goal
My next big goal has been on my radar since I graduated from high school, and that would be to own a dental practice in Michigan. It seems like such a long time ago that I embarked upon this journey. After nine years of education, I am really ready to start my "big kid" job. I am hoping that my long-term goal of owning a dental practice near where I grew up comes to fruition in the near future. The freedom allowed by owning my own practice has always been attractive to me, and I am very excited about that becoming a reality at some point.
Favorite place on campus
I would have to say the Mall, especially in the Spring.
Share this profile
View Previous Honorees
Nominate an Alum or Student