Something went wrong: cURL error 60: SSL certificate problem: certificate has expired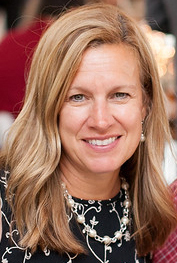 Janet Stack
High School Art Teacher/ District Visual Arts Leader K-12
Bachelor of Fine Arts / Elementary Education
Class of 1998
Independent Alum of the Day
Janet Stack graduated from Madonnna University in 1998 with a degree in fine arts and elementary education. She then pursued an LX endorsement which allows her to teach K-8 social studies. Janet also has an endorsement in K-12 art education. In 2001, Janet obtained a Masters in the Art of Teaching from Marygrove College. She did all of the above-mentioned things while raising three children and caring for her aging father.
Janet just finished her 18th year at Livonia Public Schools, where she has taught elementary art for five years, middle school art for three years, and the remainder at Churchill High School. She currently teaches sculpture and painting and is the department chair at Churchill. Janet has also been the district visual art leader for four years. She leads curriculum days and hiring for approximately 20 teachers.
In her spare time, Janet enjoys weekly hot yoga. She has a love of film, theater and is an avid reader. Janet also loves to ski.
Share this profile
View Previous Honorees
Nominate an Alum or Student