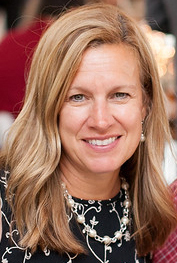 Janet Stack
High School Art Teacher/ District Visual Arts Leader K-12
Bachelor of Fine Arts / Elementary Education
Class of 1998
Alma Mater:
Madonna University
http://www.madonna.edu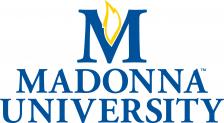 Independent Alum of the Day
Janet Stack graduated from Madonnna University in 1998 with a degree in fine arts and elementary education. She then pursued an LX endorsement which allows her to teach K-8 social studies. Janet also has an endorsement in K-12 art education. In 2001, Janet obtained a Masters in the Art of Teaching from Marygrove College. She did all of the above-mentioned things while raising three children and caring for her aging father.
Janet just finished her 18th year at Livonia Public Schools, where she has taught elementary art for five years, middle school art for three years, and the remainder at Churchill High School. She currently teaches sculpture and painting and is the department chair at Churchill. Janet has also been the district visual art leader for four years. She leads curriculum days and hiring for approximately 20 teachers.
In her spare time, Janet enjoys weekly hot yoga. She has a love of film, theater and is an avid reader. Janet also loves to ski.
My motivation
I'm motivated by my students. I like to bring out the best in the students, but more than that, I like to be a part of their day that they can feel relaxed and get creative. The students motivate me to be the best teacher that I can possibly be. You have to be your best in order to bring out the best in others.
My latest accomplishments
I can't think of one particular thing. I have been trying to improve myself in my role as Visual Art Leader. I have tried to improve our district art festival and I organized the DIA Away traveling art museum for two years here in Livonia.
Next big goal
My next big goal is to create some contemporary paintings and have a gallery exhibit.
Why is choosing your own path important?
I started out in the restaurant business, then went into accounting. Neither were really what I had a passion for. I decided on education but started as a history major. That didn't excite me as much as I had hoped. I stumbled upon an art appreciation class and switched my major. Sometimes you have to take the long way to get to where you are meant to be. Everyone has their own unique path to follow.
Favorite place on campus
I used to enjoy sitting in the gazebo in the back.
Share this profile
View Previous Honorees
Nominate an Alum or Student