Something went wrong: cURL error 60: SSL certificate problem: certificate has expired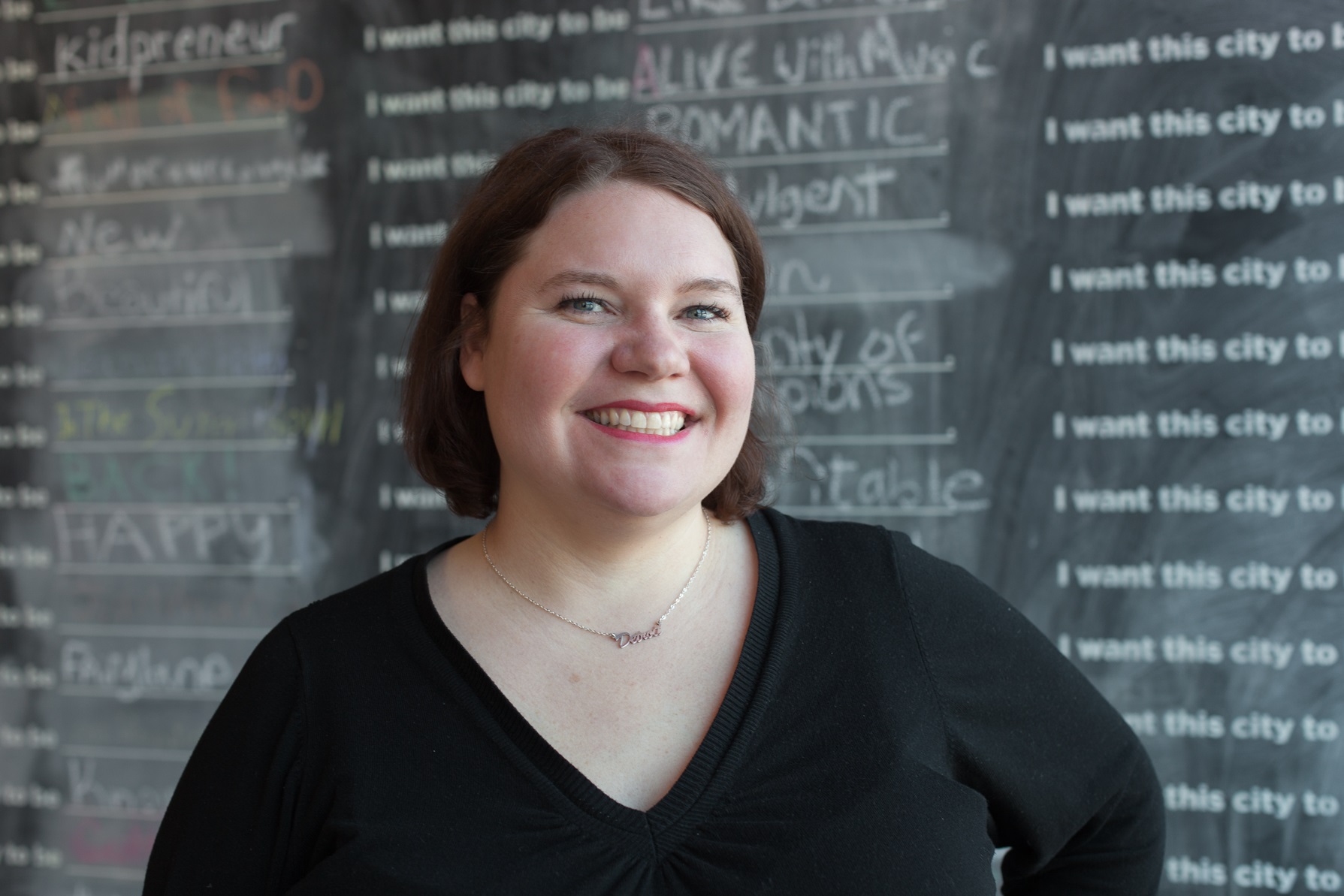 Jeanette Pierce
Non Profit Executive
Communication
Class of 2004
Independent Alum of the Day
Jeanette Pierce is a social entrepreneur and lifelong city resident who grew up in the Morningside neighborhood on the east side of Detroit. She earned her Bachelor of Arts in Communication from Aquinas College, and has been walking to work since she moved to downtown Detroit in 2003, which is mostly unheard of in the Motor City.
In 2006, while working at United Way for Southeastern Michigan, Jeanette founded a grassroots nonprofit that used tours and experiences to take people beyond the headlines and educate them about Detroit's history, culture and community. Today, that organization has evolved into the Detroit Experience Factory which operates the only Detroit Welcome Center and creates eye-opening experiences and innovative resources that connect locals and visitors to Detroit's people, places and projects. Over 85,000 people have taken a tour in the last 11 years to learn about Detroit's assets, small businesses, historic neighborhoods, city planning and development policies and innovative solutions to the challenges the city faces.
She has presented at more than 100 events including the Downtown Las Vegas Alliance's Annual Meeting, The City of Chicago's Neighborhood Organization Workshop and the International Downtown Association's Urban District Forum. Jeanette was recognized by Crain's Detroit Business as a Twenty in their 20's leader, and was awarded the Shining Light Future Leader Award from the Detroit Free Press, Shooting Star Award from MichBusiness and the Vanguard Award from Detroit Young Professionals.
Share this profile
View Previous Honorees
Nominate an Alum or Student

Warning: Invalid argument supplied for foreach() in /app/public/wp-content/themes/mca/sidebar.php on line 69


Warning: Invalid argument supplied for foreach() in /app/public/wp-content/themes/mca/sidebar.php on line 91