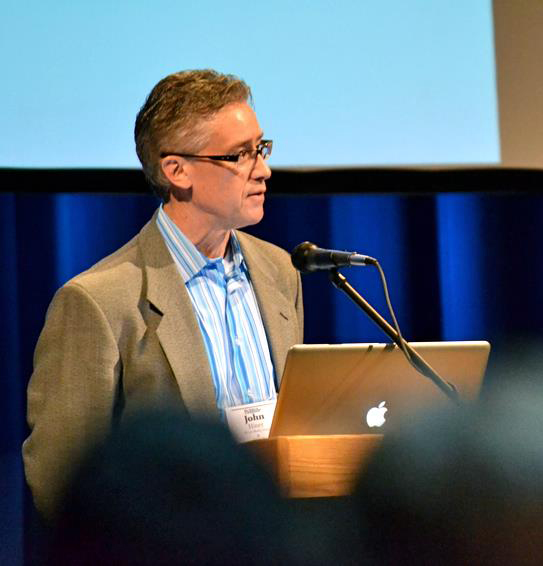 John Hiner
News media executive
Bachelor of Arts in English
Class of 1982
Alma Mater:
Adrian College
http://adrian.edu/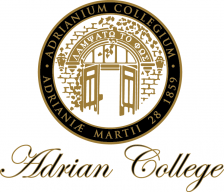 Independent Alum of the Day
John Hiner was born in Dearborn, Michigan, and grew up in various communities around the state. He attended high school in White Pigeon, Michigan, where he had the good fortune of having English and journalism instructors who pushed him to develop his talent as a writer and a young newspaperman. John chose Adrian College because the small campus and class sizes, plus access to professors, appealed to him.
While at Adrian, John quickly became involved with The College World, first as a writer, then editor for two years. He also played varsity tennis, worked as a DJ at the campus radio station, and participated in forensics and student leadership activities. After graduating with a Bachelor of Arts in English, John was hired as a reporter at The Daily Telegram in Adrian. In 1986, he moved to The Jackson Citizen Patriot as a reporter, then entered newsroom management a few years later. John moved to The Bay City Times in 1994 as metro editor, and in 2006 became editor of the paper.
The Internet swept in massive changes in the news industry, and in 2009 John's company put the Bay City, Saginaw and Flint papers together in one company, and cut print frequency to three days a week. John was named executive editor, and working with a talented team of digital pioneers, quickly began building a blueprint for growing audience, engagement and establishing the value and relevance of new media in digital formats. In 2012, John's company (Advance Local), merged all eight newspapers in Michigan with the MLive.com web site to form a new, digital-first company. John was named vice president of content of the new company, MLive Media Group.
John is married to Kathy, an artist, and has two children. He lives in Saline, and works in Ann Arbor, although he travels regularly to MLive's 10 news markets in Michigan.
My motivation
I imagine there are history courses where professors invite students to choose eras that they might have wanted to live in, to witness epochal change, meet brilliant thinkers, stand at the cusp of history. The Renaissance, the Enlightenment, the dawn of the Industrial Age. I believe we live in one of those eras now, and with cheap and ready access to the world's knowledge, the democratization of information, and the ease of publishing and interacting, every person has the means and opportunity to truly make an impact, to be heard, to change history. I'm thrilled to be in the middle of one of the biggest moments in the information era -- up there with Gutenberg, the invention of the telegraph, etc. -- and to be in a position to innovate in ways that preserve a fundamental American principle, and serve people's daily needs for credible, actionable information.
My latest accomplishments
MLive Media Group just won 91 awards in the annual Associated Press media awards in Michigan, including General Excellence recognition for five of our newspapers and more than 30 awards for journalistic excellence in all formats. Also, I am just concluding my term as president of the board of the AP Media Editors Association.
Next big goal
My next goal is a continuation of the most challenging, but rewarding goal of my life: To continue to reshape journalism to fulfill 1st Amendment privilege and opportunity, for our communities and citizens, in a rapidly evolving technological world. People can connect as never before, and that heightens the need for credible sources of information, for civil and informed discourse, and for new and enriching ways of participating in important issues. Societal, technological and cultural changes have put immense pressure on the business model for news organizations, and innovative ideas and courageous vision are needed more than ever.
Why is choosing your own path important?
It's far more than "you only live once." That reduces it to a series of boxes to check, as if that's the destination, or some kind of competition. The only competition that matters is getting the most out of one's potential, and then relating it in a meaningful way to a social construct. You only live one life, and no one can live it for you -- true. But unless you follow your own path honestly, you cannot participate fully and uniquely in your family, your community, your profession. In fact, the magic of any successful interaction is found in the ensemble effect of individual personalities, talents and experiences coming together to create something new. So, it's not about being a loner, but rather, how your own path leads you to satisfaction of learning and growing with others.
Favorite place on campus
Mahan Hall – not just for English and journalism classes, but because the newspaper office and college radio station were there.
Share this profile
View Previous Honorees
Nominate an Alum or Student