Something went wrong: cURL error 60: SSL certificate problem: certificate has expired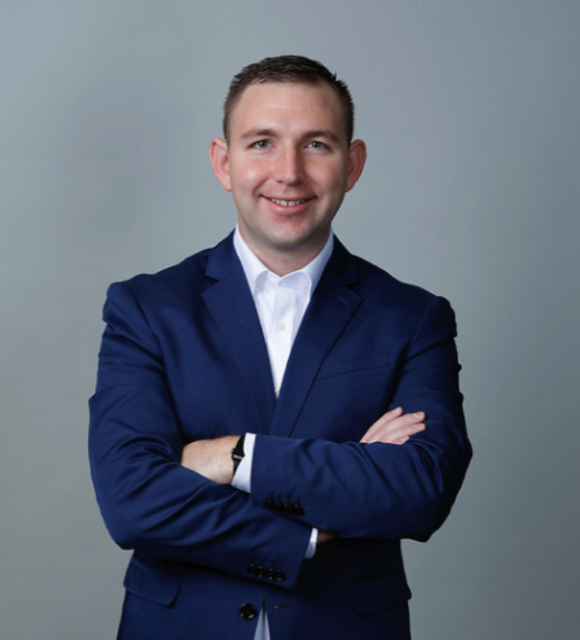 Josh Emington
Market Research & Insights Project Manager
BA Communication, BA Political Science, MA Communication Research
Class of 2010
Independent Alum of the Day
Josh Emington was raised in rural Reed City, Michigan. He began school at Adrian College in 2006 double majoring in communication and political science (pre-law). He graduated summa cum laude with his bachelor's degrees in 2010.
Josh took full advantage of every opportunity for involvement and improvement that Adrian's small campus provided. Playing soccer, joining Alpha Chi Honor Society, Pi Sigma Alpha Fraternity (a political science fraternity), co-founding the Adrian College Republicans, joining the Mortar Board National Senior Honor Society (Golden Gavel), working with the Fellowship of Christian Athletes and serving as the Social Chair and Historian of Theta Chi Fraternity. While on campus, Josh also ran a radio station, interned with the Adrian Public Relations Department, worked for the Athletic Department in recruiting, interned as a Promotions Officer and News Broadcaster for WVAC-TV and worked as a peer tutor.
"The power of community and accountability on a private campus is often overlooked. Having witnessed the BIG 10 public environment and the AC private experience first-hand, I can say with confidence that students in smaller classes are challenged more often, develop interpersonal skills rapidly, and tend to cover more ground when it comes to course content," he says.
After graduating in 2010, Josh took a few weeks with the Adrian Study Abroad program to attend a course in advanced physiology and recreation on the island of Guam. This was an opportunity to earn an Advanced Diving Certification and to visit Palau.
On returning to Michigan, Josh began the Communication Research Master's program at Michigan State University. The program included opportunities to develop and publish academic research. Concurrent with the program Josh worked as a public relations intern and was promoted to Inside Sales at TechSmith in Okemos, Michigan.
Josh returned to Adrian as an adjunct professor teaching small group communication while working as a Fiber Optic Technician building networks all over Michigan and with AmComm Telecommunication. After a couple years of training, Josh and his wife Erin (whom he had the great fortune of meeting at Adrian) launched a small business that grew to a large team of individuals personally providing debt elimination, personal development, and wealth building education to families. This training and experience culminated in publishing a short book as an introduction to financial literacy: The Modern Money Playbook.
Joining The Martec Group in 2013, Josh discovered the thrill of providing market research and consumer insights services to support business strategy and marketing for large organizations. Over the past six plus years, Josh has made a significant impact by providing intelligence on acquisitions, threats, opportunities, new products, market sizes customer and competitor intelligence, and many other custom consulting recommendations to leading firms in the Fortune 1000, top private equity companies, and many others. Now Josh is focused on developing long-term and value-filled relationships with the CMOs, VPs, and Market Research or Consumer Insights teams that rely on his team's products and services.
"It's a great day to be a Bulldog!"
Share this profile
View Previous Honorees
Nominate an Alum or Student