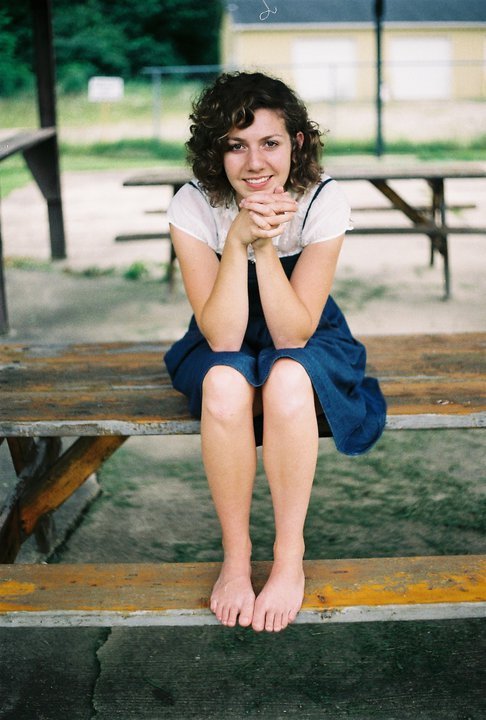 Julieanne Stone
Art Teacher
Visual Arts Education
Class of 2012
Alma Mater:
Spring Arbor University
http://arbor.edu

Independent Alum of the Day
I was born and raised in Michigan by two very loving parents, a sassy and creative older sister, and twenty acres of woods that I spent most of my time exploring. Almost all of my memories of childhood are encompassed around the red house that my parents have called our home for the past thirty two years. It was there that I learned the importance of family, creativity, fun, and exploration.
As a senior in High School I was influenced profoundly by my art teacher, and decided that if I was going to have a career, that an art teacher would probably be my best fit. I had known for a few years that I wanted to do work that involved helping people and serving others, and teaching art seemed to logically include that, and the artistic aspect that I loved.
I chose to attend Spring Arbor University for my degree in Visual Arts Education, and so the real journey began. I had always known that beauty was important to me, that art had the ability to change minds and teach others important and profound things, but I did not truly begin to live this reality until I became a college student. It was within the Spring Arbor community that I formed friendships that challenged and nourished my soul. It was there that I realized how much I loved photography, and going out early to the farmers market to take portraits of people and ask their stories. I learned the value of hard work and perseverance: spending hours in the pottery studio on the wheel painstakingly trying to make just one perfect cylinder. I made more surprise birthday cakes than I can recall, and shared in more than a few adventures. It was within my time at Spring Arbor that I began to truly realize the importance of community support. It was also within that community that I learned that Christ pours into us through other people so that we may pour ourselves out to the world around us.
My husband and I are now back in the Spring Arbor community and loving it. We both have jobs where we feel very purposeful, and like we are making a difference with how we are spending our time. I get to work with children with all different backgrounds and personalities, and for the first time in ten or more years the school I am working in has art! I feel extremely blessed that I get to introduce children to different ways to be creative and expressive, and that I have a job in which I get to teach about making the world a more beautiful place.
My motivation
Knowing that I am loved and known by so many great people and by a loving God motivates me! It is very comforting for me to constantly remember that I am supported in so many ways, and that I have people praying for me and cheering me on, even if and when I fail. I think also a healthy fear of not living life well is a motivation. I have always been scared of getting to the end of my life and feeling like I wasted my time.
Ultimately, it comes down to having my life be filled with so many unique, talented, courageous individuals that have helped me know God better, and see God's love for the world more clearly.
My latest accomplishments
I feel that my latest accomplishment is probably being an art teacher to a little more than six hundred and seventy elementary students! Organization has never been my strength, and so being organized and prepared to teach so many students has been a stretch for me. It is an accomplishment that is in the process of being accomplished!
Next big goal
The end of this year I plan on putting on a school wide art show to show off student work, and help the community see how amazingly talented my students are. It will be a ton of work, but I am really excited about it! I would also love to start working more on my own art and doing some freelance illustration.
Why is choosing your own path important?
Choosing your own path is important because often times in life you have to make your own mistakes! Choosing your own path can be messy and hard because it is just that: your own. Sometimes choosing your own path means that you can feel alone, and like no one can give you advice to make that path a little less treacherous. But, doing somthing because you love it and are passionate about it is much more honorable to me than staying somewhere you are comfortable even though you don't feel purposeful in that place.
Favorite place on campus
the Art Building! I spent A LOT of time there
Share this profile
View Previous Honorees
Nominate an Alum or Student