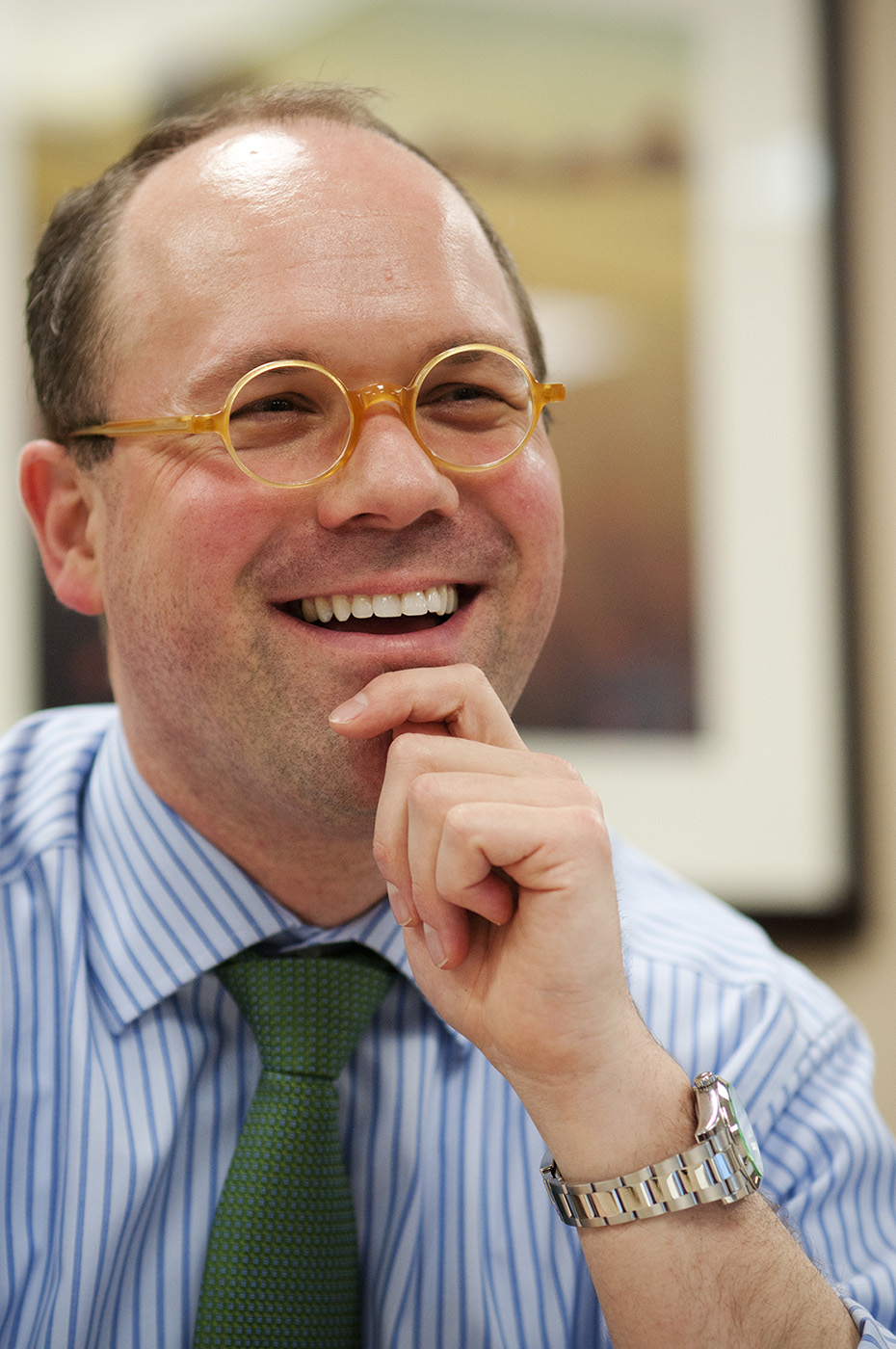 Justin Klamerus
Chief Quality Officer and EVP of Community-Based Programs

Class of 1999
Alma Mater:
The University of Olivet
http://www.olivetcollege.edu

Independent Alum of the Day
Justin Klamerus, M.D., M.M.M. is the chief quality officer and executive vice president of community-based programs for the Barbara Ann Karmanos Cancer Institute. He attended Olivet College for his undergraduate degree before pursuing medical school. He has dedicated his career to cancer research.
Dr. Klamerus is a member of the American Society of Clinical Oncology (ASCO) and sits on the Clinical Practice Committee of ASCO. He is also chair of the Pathways Steering Committee of Blue Cross Blue Shield of Michigan, the Michigan Oncology Quality Consortium, the Michigan Cancer Consortium, the Health Management Academy's Oncology Forum and the American College of Physician Executives.
He is board certified in medical oncology and internal medicine. His published works include the book "The Johns Hopkins Patient Guide to Lung Cancer," and several papers on access to cancer clinical trials and health care disparities. He also serves as a series contributor for patient education books on breast, colon, and prostate cancer published by Jones and Bartlett.

Why did you choose Olivet College?
I spent a year looking at colleges and universities in the Midwest. After touring several large university campuses, I knew I wanted a small college that would maximize my chances of getting into medical school.
I decided to attend Olivet College after meeting doctors Leah Knapp and Maria Davis. From the moment I walked into their office, I knew Olivet College would nurture me and my dreams. I knew instantly they were special – educators committed to the learning of their students, but also, the fundamental commitment to "shape" students into their highest potential. Leah and Maria shaped my mind, they pushed me beyond simple knowledge acquisition to mentoring the critical appraisal skills, values and ideals that would not only shape my career, but most importantly, shape my life.
How does your Olivet College education serve you today?
After completing four wonderful years at Olivet College, I achieved my initial goal of getting into medical school. What I didn't know then, and am only beginning to understand as I grow older: getting into medical school has been the smallest determinant of my life's work. My work as a cancer physician, clinical trialist, health disparities researcher, and now administrator is anchored in the lessons I began to learn in the classrooms at Olivet College. I couldn't have made a better choice for my college.
Any words of advice for our prospective students?
Choice of college is among the most important decisions we make in life. Not because it will get you into medical school or law school; not because it will get you the teaching position or insurance executive position you desire. But rather, college is a foundation that exposes you to new ideas, new people, new opportunities and new hopes. Continuous expansion of ourselves, our world view, our sense of the possible is what makes us successful and happy.
I learned to love science at Olivet College.
Scientific progress has been essential to most of the advances in cancer care. Yet it is the tools of awareness, service, leadership, stewardship and compassion that are most important in my work today. These are all values and ideals that established roots in me at Olivet College.
Share this profile
View Previous Honorees
Nominate an Alum or Student