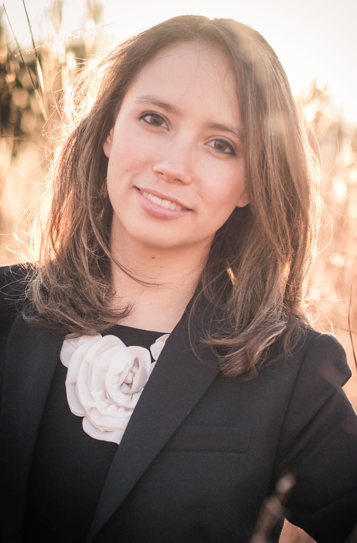 Kylynda Bauer
Biology (BS), Music (BA), J.N. Andrews Honors Scholar
Class of 2014
Alma Mater:
Andrews University
http://andrews.edu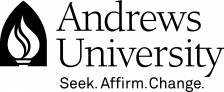 Independent Alum of the Day
Born in Ceiba, Puerto Rico, Kylynda Bauer spent the first 18 years of her life traveling around the US due to her father's military career in the Air Force. She learned to play the piano, violin, and viola in elementary school, and music has been a part of her life ever since. During high school, she accompanied the Highland View Academy (HVA) choir and elite choir, the Highlanders. In addition, she also served as the concertmistress of the HVA string ensemble and played the viola with the Hood College String Ensemble.
When not practicing music, Kylynda enjoyed visiting the Smithsonian in Washington, D.C. and learning about biology. She credits her mother with encouraging her interest in the sciences and research. She graduated as class valedictorian in 2009 and moved to Michigan to pursue studies in biology and music at Andrews University.
While at Andrews, Kylynda played the viola in the AU Orchestra and the Sanctuary Strings quartet, and was the Classical Connections Radio Announcer at WAUS 90.7 FM, the university's classical radio station. She also worked as a General Biology laboratory teaching assistant. These investigation-intensive opportunities sparked an interest in benchtop science.
In 2011-2012, Kylynda accepted a position as a summer intern at the US Army Medical Research Institute of Infectious Diseases working in Gene Olinger's Lab. Kylynda also worked as a Systems Biology intern at Harvard University in Peter Turnbaugh's Lab (2013) and as an undergraduate assistant at Rosario Beach Marine Laboratory in Jim Nestler's Lab (2014).
Kylynda graduated from AU in December 2014 with a BA in Music, BS in Biology, and chemistry minor. She is now preparing to move to Vancouver to pursue a fully-funded PhD in Microbiology and Immunology at the University of British Columbia. Her graduate project will examine the impact of gut microbiota (the trillions of microbes within the digestive tract) on brain development and behavior within the context of malnutrition.
My motivation
My family motivates me to face challenges with determination and a positive mind. They remind me that failures can be amazing opportunities. My faith also motivates me to pursue plans that will enrich my mind and be of value to others. And as a microbiologist, I am excited to pursue the unanswered questions in my field.
My latest accomplishments
This March I was selected for an ORISE internship at the US Army Medical Research Institute of Infectious Diseases at Fort Detrick, MD where I am working in an immunology lab. This is a great opportunity to learn new laboratory techniques and gain additional research experience before grad school.
Next big goal
I plan on completing a PhD in Microbiology and Immunology sometime this decade! Shorter-term (but big!) goals include publishing a research paper in a peer-reviewed journal and finding housing in Vancouver. I also want to try out some new recipes, maybe Thai curry.
Why is choosing your own path important?
Albert Einstein claimed that imagination was more important than knowledge. For me, choosing my own path means celebrating imagination. Each path has the potential for knowledge, but your creativity is beautifully unique. The goal: combining imagination with knowledge to contribute something of value to the world.
Favorite place on campus
Biology Department Greenhouse
Share this profile
View Previous Honorees
Nominate an Alum or Student