Something went wrong: cURL error 60: SSL certificate problem: certificate has expired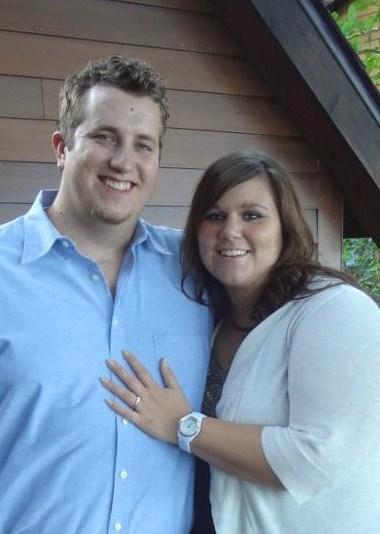 Leanne Prout
Community Relations Coordinator
Christian Ministries
Class of 2010
Independent Alum of the Day
After graduating four years ago from Spring Arbor University with a bachelor's degree in Christian ministries, Leanne Prout found her niche at Greater Jackson Habitat for Humanity. As Community Relations Coordinator, Prout manages a volunteer base of over 40 individuals, who help build affordable homes and make major home repairs for Jackson-area families; she's been a life changer. Prout also maintains corporate and faith-based partners, and leads the Brush with Kindness- Neighborhood Revitalization Initiative.
"I love giving people the opportunity to be part of something bigger than themselves," Prout said of the volunteers. "I also love seeing parents have a new home of their own and have a stable place to raise their kids."
A natural leader, Prout earned a Leadership Certificate from Rapport Leadership International and a Volunteer Management Certificate from Habitat for Humanity International. "Leanne is a terrific young leader for whom I see great things in the future," said Shelly Hendrick, Habitat's Executive Director.
As founder of the Faith Relations Committee, Prout also is the liaison between local faith-based organizations and Habitat. In her role, she develops partnerships that help with housing advocacy, volunteer opportunities and fund development. She also speaks to numerous local social clubs to enlist their support. Plus, Prout is a dynamic force at "friendraisers," where she fosters camaraderie among volunteers, clients, builders and donors.
Along with her development team, Prout headed Habitat's Annual Gala in August, which netted over $25,000. "Her work with our 25th anniversary gala made it our most successful event ever," Hendrick said.
Prout's Christian beliefs are at work 24/7. As a member of Jackson Free Methodist Church, she's on the production team that oversees the audio visual components of Sunday services. She also helps lead with corporate worship.
With her husband, Daniel, Prout facilitates bi-monthly meetings with other young married couples to talk about the role of Christianity in daily life.
Share this profile
View Previous Honorees
Nominate an Alum or Student

Warning: Invalid argument supplied for foreach() in /app/public/wp-content/themes/mca/sidebar.php on line 69


Warning: Invalid argument supplied for foreach() in /app/public/wp-content/themes/mca/sidebar.php on line 91