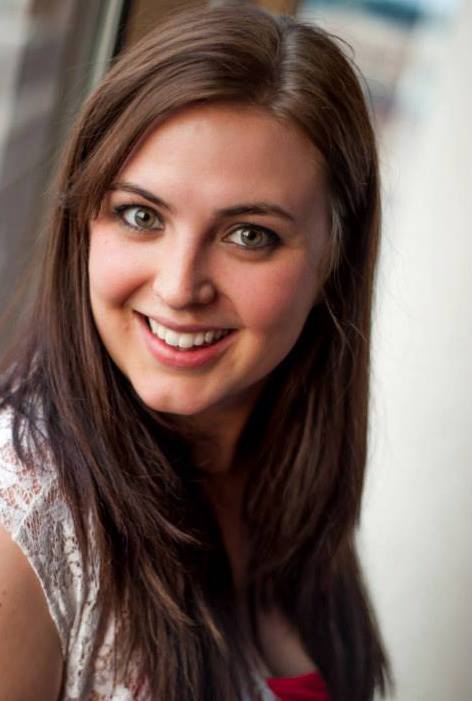 Lisa Zimmerman
Human Resource Manager
Business Administration
Class of 2012
Alma Mater:
Aquinas College
http://aquinas.edu

Independent Alum of the Day
Lisa Zimmerman is a recent graduate of Aquinas College. She completed her studies in 2012, earning a Bachelor of Science in Business Administration with a concentration in human resources and a minor in theatre. As a student, Lisa put her coursework into action at the Moose Cafe, Aquinas' student run coffee shop, and honed her human resources skills as the Cafe's HR Manager. Lisa also was active in theatre productions and studied abroad in Malawi for a course on social entrepreneurship in developing countries.
Since her graduation from Aquinas, Lisa has worked as the Human Resource Manager for Miedema Asset Management Group, an online auction company based in Byron Center, MI. Lisa is an active member of the Association for Human Resource Management (AHRM), a HR professionals organization in Grand Rapids, and enjoys attending the monthly meetings to discuss new and innovative HR policies and procedures.
Lisa was raised in Grand Rapids and lives in Easttown with two amazing roommates and her lab/husky mix dog, Nos. She is active in the Grand Rapids community theater scene and enjoys exploring local craft breweries.
My motivation
Life motivates me. I am always trying to improve my life and the lives of others around me. I never want a wasted day, or even a wasted moment. I want to see the world and experience new things, and I want to do it with the people that make me happy and laugh. My zest for life was taught to me by my grandmother who at 85 still wants to cross off skydiving from her bucket list.
My latest accomplishments
I recently ran the Gazelle Girl half marathon. As I have never been a runner, it was a lot of training in the freezing cold winter months to prepare for a 13.1 mile race. It was an amazing feeling to cross the finish line, and I am very much looking forward to the next race. I could never have done it without the support of my family, roommates and good friend Kelly who pushed me to continue to train, and all came out to support me as I crossed the finish line.
Next big goal
Now that I have a few years' experience in human resource management, my next goal is to pursue a certification from the Society for Human Resource Management (SHRM). Passing the SHRM test will show that I have a global understanding of human resources and will help me bring better and more effective methods to my current and future workplaces.
Why is choosing your own path important?
Always be you, everyone else is already taken. I would never want to be someone else. I have worked hard every day to become the person that I am. When you are choosing your own path and making your own mark things fall into place. Friends and family will recognize this and follow and support you, work sees your potential and gives you opportunities that you may not have received if you are trying to be everyone else. Always enjoy the path that you are creating because there is no point in focusing on errors or slip ups in your past. Keep on moving forward and the path will reveal itself in a better and more exciting way then you could have ever imagined.
Favorite place on campus
The Moose Cafe
Share this profile
View Previous Honorees
Nominate an Alum or Student