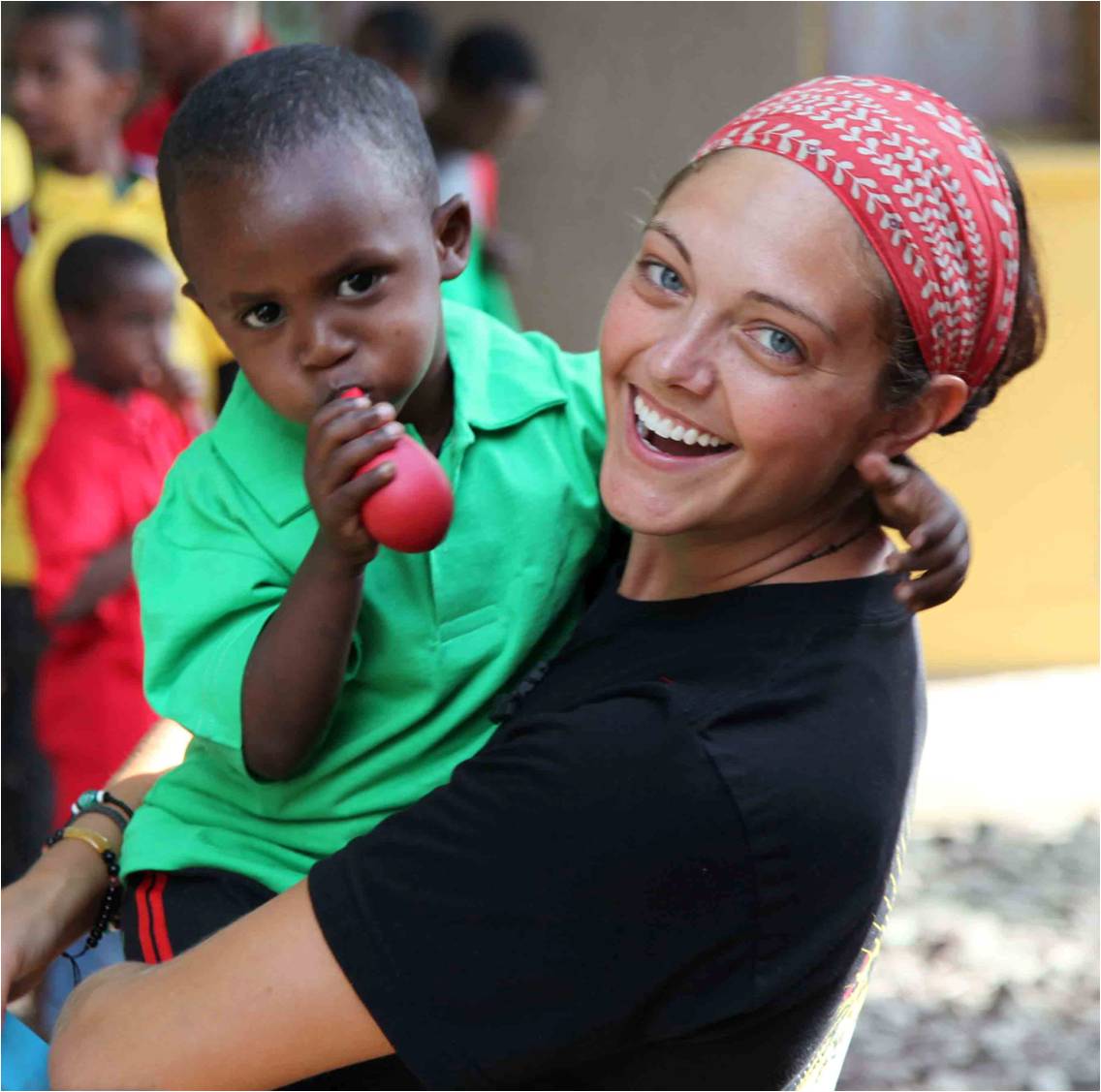 Mallory Brown
Social Entrepreneur
Economics & Management/French
Class of 2008
Alma Mater:
Albion College
http://albion.edu

Independent Alum of the Day
Mallory Brown is a social entrepreneur with a heart for the rest of the world. Originally from Farmington Hills, MI, she earned a Bachelor of Arts in Economics & Management and French from Albion College. After working in the film, music, and media industries, Mallory dedicated herself to her love of culture and humanity. Numerous backpacking trips around the world opened her eyes to the needs of others. In 2010, at the age of 24, she founded World Clothes Line, an apparel company with a "Buy 1, Give 1" mission – to clothe the world!
In five years of business, Mallory has become a successful social entrepreneur, worldwide adventure traveler, and international philanthropist. She has delivered new clothing to people in need in over 15 countries around the world. Mallory is recognized as a role model to young girls for pioneering a business model that allows for-profit companies to embrace a philanthropic mission.
My motivation
SO MUCH! I'm motivated by my philanthropy and the faces of the people I'm helping. I'm motivated by my genuine curiosity of culture and global connectivity. I'm motivated by the incredible support I receive from my customers and partners. When others support my mission, I believe in it even more!
My latest accomplishments
I completed World Clothes Line's delivery to people in need in our 16th country - Haiti! I spent three weeks traveling throughout Haiti to personally distribute clothing to families in need. It was an incredibly emotional experience. Haiti is the poorest country in the Western Hemisphere and one of my dream delivery destinations. Clothing is such a basic human need, and I was so proud to be able to fulfill it.
Next big goal
I'm continually striving to do more - give more! I'm currently planning World Clothes Line's next delivery to Cambodia. I'm also working to collaborate with powerful organizations, such as Ford Motor Company and Crowdrise, who are actively working to make the world a better place!
Why is choosing your own path important?
Turning my passion into my business means I truly love my work each day. That is the key factor in my success. I'm more determined to work hard, accountable for mistakes, and proud of my accomplishments! I also have great freedom in my career. Because I chose my own path, I can carve out my own future.
Favorite place on campus
The Quad
Share this profile
View Previous Honorees
Nominate an Alum or Student