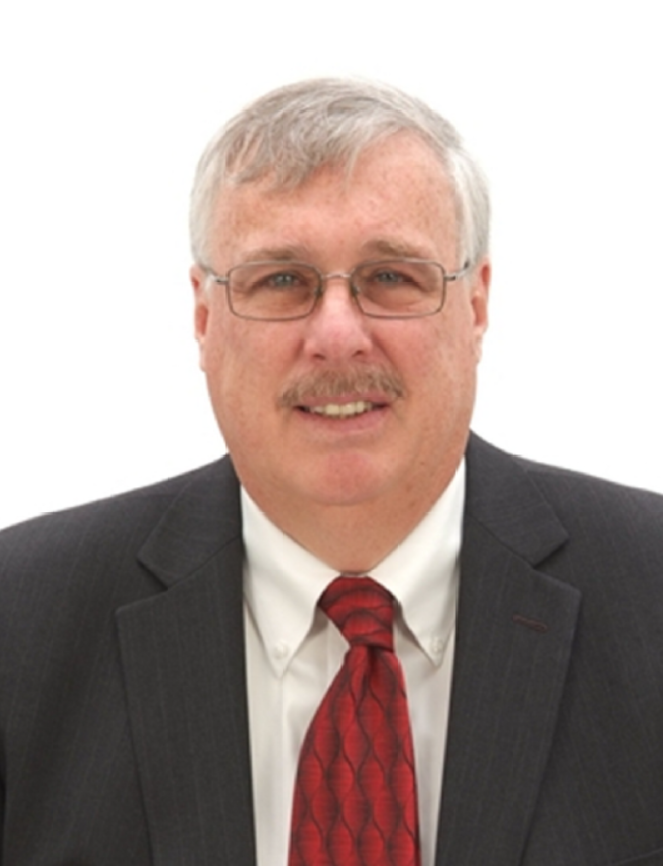 Mark Courtade
Assistant United States Attorney - Organized Crime Drug Enforcement Task Force
BA English (Adrian); Juris Doctor (University of Detroit/Mercy)
Class of 1976
Alma Mater:
Adrian College
http://adrian.edu/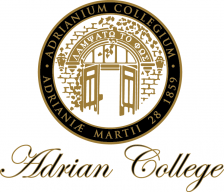 Independent Alum of the Day
Mark Courtade earned his Bachelor of Arts in English from Adrian College in 1976 and in 1980, completed his Juris Doctor from the University of Detroit Mercy College of Law.
Following his graduation from Adrian, Mark began his career as a police officer for the City of Dearborn Heights. He was awarded a Council Citation for Distinguished Service and Bravery Under Fire. His crime fighting continued after he completed law school with a stint in the Kalamazoo County Prosecutors office as Assistant Prosecuting Attorney. He was promoted to Chief of the Special Prosecutions Division (Major Felony Crime) where he developed a first of its kind program to track and prosecute organized drug trafficking at the state level.
In 1989, Mark brought his legal acumen to the Department of Justice as Assistant United States Attorney. He currently works in the Organized Crime Drug Enforcement Task Force where he directs a team of federal and state law enforcement agents that targets high volume, sophisticated drug trafficking organizations. Previously, Mark was Ethics Advisor, Senior Litigation Counsel and Chief of the Criminal Division. Mark's cases have been featured on television programs including Top Cops and Inside Customs.
Mark has prosecuted the largest volume of cocaine, heroin, methamphetamine and LSD cases in the history of the Western District of Michigan. In recognition of his outstanding service, Mark has received professional awards from the U.S. Attorney's office, Drug Enforcement Administration, Federal Bureau of Investigations, U.S. Department of the Treasury, U.S. Customs, and U.S. Department of the Interior, among other federal, state and local agencies.
Outside of work, Mark is dedicated to his family (his wife, Ruth, is also an Adrian grad) and active in his church and community. He serves as a role model for youth through the Boy Scouts of America, and has been active for 20 years at both the Pack and Troop levels. In 2014, Adrian College presented Mark with the Distinguished Alumni award, recognizing his exceptional career in the criminal justice system, lifelong contributions to youth and devotion to his family and college.
My motivation
I have a strong desire to "do justice." Early in my career I had daily contact with the victims of violent crime. I have held the hand of a rape victim and counseled a family immediately after the death of a loved on; I have witnessed the desperation of people after a violation of their person or the sanctity of their home. As a state prosecutor, I represented these victims in court and tried to give them a voice in a criminal justice system that was more interested in protecting the rights of the accused than of the victim. As a federal prosecutor, I have sought to attack the root causes of a lot of that crime -- drug use and addiction -- by attacking the supply chain. At the same time, I am very much aware of the impact of a criminal charge on the accused's family; bad choices affect everyone.
My latest accomplishments
I continue to work to dismantle large scale, organized drug dealing groups in the United States. Last summer, I worked with my church to build a home for a destitute family as part of Youth With A Mission (YWAM) Ensenada-Baja Homes of Hope program. My daughter is a field missionary with the group and has been for the past 6-7 years. I hope to do more of this work in the future. And in 2014, Adrian College honored me as its Outstanding Alumni based on my lifetime work in the criminal justice field.
Next big goal
Retirement is right around the corner, but my goal is to not stop doing good work and helping stem the flow of dangerous drugs into our community. As I approach retirement, I hope to continue to be effective in my job and find satisfaction in even more volunteer work.
Why is choosing your own path important?
Life never unfolds as you envison it. As I have aged I realize that it is important to come to grips with who you are and how you want to live -- to establish your own moral code and hold to your principles. If you do that, your path becomes more easy to see. I tell the youth I deal with that society today tells them not to judge people, but if they want to live a good, successful life they MUST judge and make judgements. They have to judge that lying is wrong, stealing is wrong, abusing others is wrong, using drugs is wrong... if their friends or family are doing those things, judge their conduct wrong and steer clear of them. I love the Scout Law as it states a good code for living: (You should be) Trustworthy, Loyal, Helpful, Friendly, etc. At the end of your life it is important that you walk your own path, steered by your own moral compass, so that you can look back with pride and say, "I own that. That is the life I made."
Favorite place on campus
It is now the Student Center -- it wasn't as nice when I was on campus. I also like the ice arena.
Share this profile
View Previous Honorees
Nominate an Alum or Student