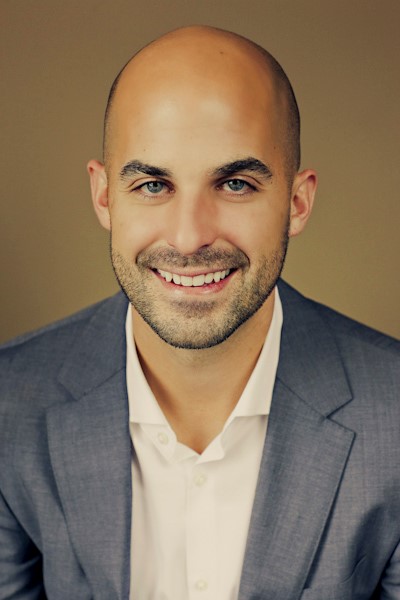 Mark Ostach
Entrepreneur and Speaker
Psychology with a concentration in Neuroscience & Economics and Management
Class of 2004
Alma Mater:
Albion College
http://albion.edu

Independent Alum of the Day
A recipient of Crain's Detroit Business 20 in their 20's, Mark Ostach is dedicated to fostering entrepreneurship in Michigan. Mark earned both a Bachelor of Arts degree in Psychology, with a concentration in Neuroscience, and a Bachelor of Arts degree in Economics & Management from Albion College. He also obtained a Master of Science in Information Systems with a specialization in Project Management from Walsh College. Mark has gained significant entrepreneurial experience through his work as the Chief Operating Officer at Digerati, Inc., a technology consulting firm specializing in custom software development. A certified Project Management Professional, Mark excels at building technical teams while managing projects to completion.
In addition to his technical consulting, Mark provides consulting services in digital marketing and branding. He helps businesses develop the essence of their brand to better engage current and future customers. Moreover, Mark is a certified Denison Consultant and helps organizations understand how their culture impacts their bottom line.
In his spare time, Mark frequently speaks at conferences, schools, churches and Fortune 500 employers on ways to prevent burnout from technology use. He has created educational programs, time management products and free resources to help balance technology consumption. Mark's mission is to teach people about digital nutrition so they can stay focused on their goals and aspirations.
Within the community, Mark participates in a number of organizations, including being on the board of directors for Neighborhood Service Organization; a non-profit serving the mental health community. Additionally, Mark is an alumnus and on the board of trustees for Leadership Detroit. He also serves as a committee member for the Farmington Hills Suicide Prevention Task Force. Mark lives in Royal Oak with his wife, Ksenija and son Jobie, and their dogs Jones & Oliver.
My motivation
Being able to encourage someone when they are feeling down is my motivation. I know it sounds strange, but I feel most useful when I have the chance to lift someone up through words, resources, or just listening to them. I often give away books in hope that the person will change or feel comforted by the wisdom in the book I've given them. I'm sure 80% of the books I give away never get opened up. But the other 20%...well, there's a chance!
My latest accomplishments
My wife and I just had our first child! His name is Jobie Voja Ostach and I was able to hold him while he took his first breath. I'd say that's my biggest accomplishment.
Next big goal
I'm working on a new project called RestYourPhone. It's an online resource center and training program to help balance cell phone use. We are all so connected to our devices. In addition to texting and driving, cell phones are impacting our physical, mental, emotional, and spiritual paths. By raising awareness and equipping people with relevant resources, I intend to show people that if you rest your phone, you can regain control of your life and spend time pursing your goals and creating lasting relationships.
Why is choosing your own path important?
It's less about choosing your own path, and more about breaking your fears to follow your goals. I'm still struggling with this concept. I do know that hard work and respect for people goes a long way as you walk down the path of life. My dad taught me this and I haven't turned back since.
Favorite place on campus
The Kellogg Center and the Chapel
Share this profile
View Previous Honorees
Nominate an Alum or Student