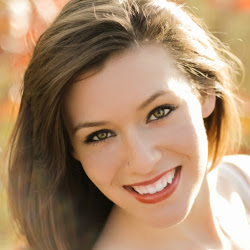 Mary Donley
English Language Learners Teacher
Bachelor of Arts
Class of 2014
Alma Mater:
Alma College
http://alma.edu

Independent Alum of the Day
Mary Donley was born and raised in St. Joseph, MI. She graduated from Alma College with a Bachelor of Arts in Secondary Education with a major in history and minor in English.
Mary is now a member of Teach for America, teaching English as a second language and social students in Kansas City, MO. She also is the dance team coach at her school.
Mary's Alma education prepared her well for her next step back into the classroom, now as a teacher instead of a student. At Alma, Mary didn't have to wait to get hand's on classroom experience until her senior year student teaching. "Alma's teaching program got me into the classroom really early. By the end of my freshman year/ early sophomore year, I was already in a classroom as a teacher's assistant. Getting that experience up front really helped me in my student teaching."
Mary was very involved on campus too. She was a cheerleader, resident assistant, a member of the Alma College Dance Company, and the president of an academic fraternity. GO SCOTS!
Mary is now pursuing a master's degree for Teachers of English to Students of Other Languages (TESOL) at Missouri Western State University.
My motivation
I've always been motivated by a need to serve and work with people. I love watching people learn, and helping others realize their potential and talents.
My latest accomplishments
I was accepted into Teach For America in 2014. After graduating from Alma in April 2014, I moved to Kansas City, MO to serve the students in the public schools as a teacher of English Language Learners. As a TFA Corps Member, I have dedicated the next two years to serving in the Kansas City community.
Next big goal
My next goal is to complete my master's program for Teachers of English to Students of Other Languages (TESOL). I would like to continue working in Kansas City Public Schools even after my two year commitment with Teach for American has ended.
Why is choosing your own path important?
Choosing your own path is important because life is too long to be unhappy and to have regrets. If the path isn't clear, make your own path!
Favorite place on campus
The dance studio! I spent every free hour I had there getting ready for the Alma College Dance Company shows.
Share this profile
View Previous Honorees
Nominate an Alum or Student