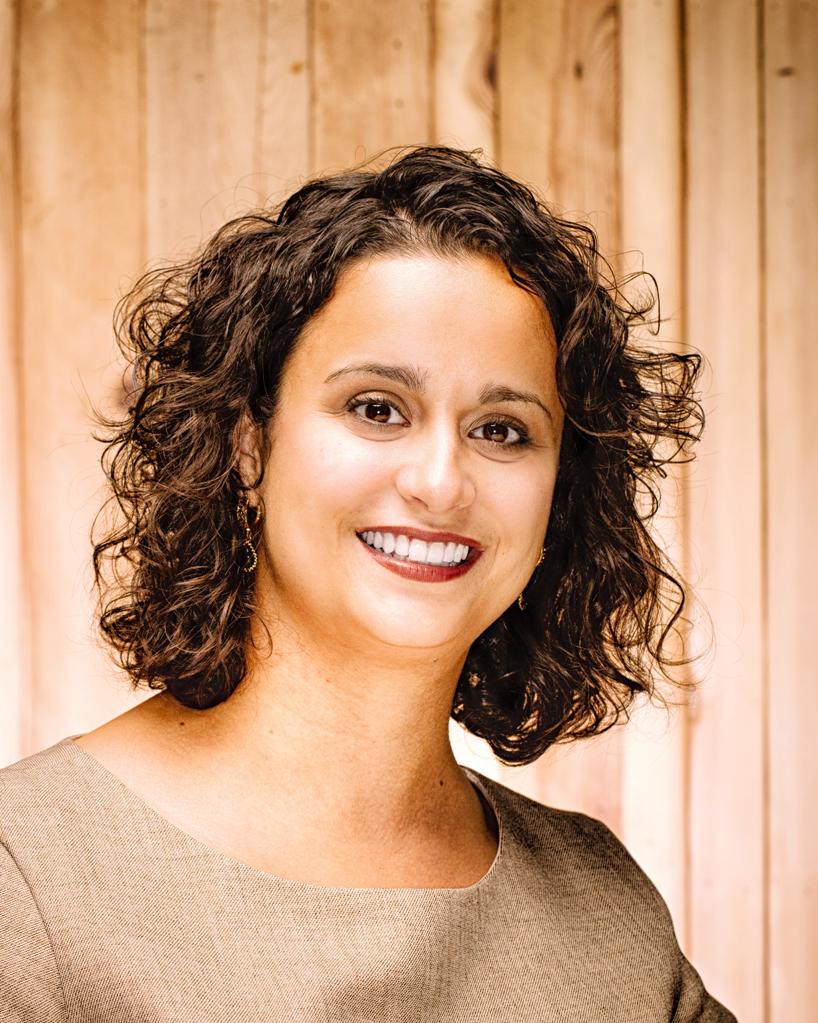 Monique (Hayes) Stanton
President & CEO
Aquinas College BA - History and Communication; Marygrove College - Masters of Arts - Social Justice
Class of 2004
Alma Mater:
Aquinas College
http://aquinas.edu

Independent Alum of the Day
Monique (Hayes) Stanton is the President and CEO at CARE of Southeastern Michigan. CARE is a nonprofit organization that provides substance abuse, mental health, family support, prevention, and employee assistance programming to 25,000 people each year in Macomb County and throughout southeast Michigan. After graduating from Aquinas College with a Bachelors Degree in Communication and History, she spent a year working with homeless youth through the Jesuit Volunteer Corps in Portland, Oregon. After returning to Michigan, Ms. Stanton began her career at CARE advocating for changes within the child welfare system. She left CARE to assist in the opening of a family literacy center in northwest Detroit for Leaps and Bounds Family Services.
In 2008, Ms. Stanton returned to CARE as the organization's Deputy Director and was promoted to the President/CEO position in 2012. In her current role, Ms. Stanton is responsible for managing a staff of 75 people and overseeing a $2.5 million budget. Under Ms. Stanton's guidance, the organization has implemented a new fund development strategy, diversified funding sources, and expanded programming.
Through her work Ms. Stanton is an active member of a variety of community groups, boards, and task forces committed to improving the quality of life for residents of southeast Michigan. She is currently the co-Chair of the Macomb County Great Start Collaborative and Macomb County Prisoner Reentry Advisory Council. Ms. Stanton is also a member of Inforum, the Detroit Economic Club, Michigan Association of Community Mental Health Boards – Provider Alliance, Macomb County Chamber of Commerce Ambassadors, Macomb County Children's Healthcare Access Board, and the Detroit Wayne County Substance Use Disorder Policy Oversight Board. Ms. Stanton is a graduate of Leadership Macomb Class XVII, dBusiness 30 in their 30's 2013 honoree, and voted one of the top 3 nonprofit executives in Macomb County. Most recently, Ms. Stanton received the Dave Bing Future Leader Award/Shining Light Regional Cooperation Awards through the Metro Affairs Coalition and Detroit Free Press.
Ms. Stanton's Bachelor's Degree at Aquinas College and later Master's Degrees from Marygrove College prepared her as an advocate for social justice and change in the community. At Aquinas College, Ms. Stanton was active in the Aquinas College Thespians, Habitat for Humanity, Student Support Services, and many other clubs and activities. She also participated in the study abroad program to Tully Cross, Ireland.
My motivation
I am motivated by the people served by CARE of Southeastern, our staff, and volunteers. Each and every day I am able to witness individuals accessing supportive services to improve their lives and communities.
My latest accomplishments
I recently won the Dave Bing Future Leader Award as part of the 2014 Shining Light Awards. The awards are presented by Metro Affairs Coalition and The Detroit Free Press. It was a major honor to be a part of this year's awards and to be recognized with other leaders including Senator Carl Levin, Congressman John Dingell, and Sheilah Clay.
Next big goal
My next big goal is to continue expanding CARE of Southeastern Michigan's substance abuse and mental health work. A primary for our organization is to form new partnerships to address both the behavioral health and physical health needs of our community.
Why is choosing your own path important?
Choosing your own path is critical to making the community a better place to live. It is a blessing to be able to do what you love each and every day.
Favorite place on campus
The theatre and Moose Cafe
Share this profile
View Previous Honorees
Nominate an Alum or Student