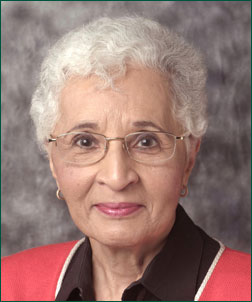 Nettie Seabrooks
Consultant
B.S. in Chemistry
Class of 1955
Alma Mater:
Marygrove College
http://marygrove.edu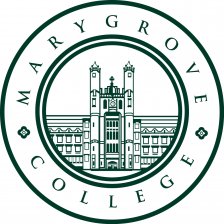 Independent Alum of the Day
Nettie Harris Seabrooks has risen to the top in every enterprise she has tackled. Her successes have come from hard work and by anticipating the next step or need and, most importantly, by following her personal motto: "Integrity in everything I do is basic to everything else. Also, I stand on my word."
Ms. Seabrooks retired from the Detroit Institute of Arts (DIA) in 2012 as Executive Advisor to the DIA Director. She joined the museum in February 2002 as Senior Associate to the Director and served as the DIA's Chief Operating Officer for six years, leading the museum through major structural expansion and renovation.
Prior to joining the DIA, Ms. Seabrooks was the chief operating officer and chief of staff for Detroit Mayor Dennis W. Archer. Ms. Seabrooks also served as Mayor Archer's deputy mayor and chief administration officer during his first four-year term of office.
At the time of her appointment by Mayor Archer in 1994, she left a distinguished career that spanned 31 years at General Motors. Ms. Seabrooks was the director of government relations for General Motors' North American Operations, and was the first African American woman executive at the company.
Ms. Seabrooks has a Bachelor of Science in Chemistry degree from Marygrove College, a Master of Arts in Library Science from the University of Michigan, and a Master of Arts in Art History from Wayne State University. She also has received honorary Doctor of Humane Letters degrees from Marygrove College and the University of Detroit Mercy.
My motivation
I'm motivated by challenges and the opportunity to grow from them.
My latest accomplishments
My lastest accomplishment is that I'm still active and working at 81 years of age.
Why is choosing your own path important?
I'm not sure one can choose one's own path. Life is messy, and very often just happens to you!
Favorite place on campus
Marygrove's Sacred Heart Chapel
Share this profile
View Previous Honorees
Nominate an Alum or Student