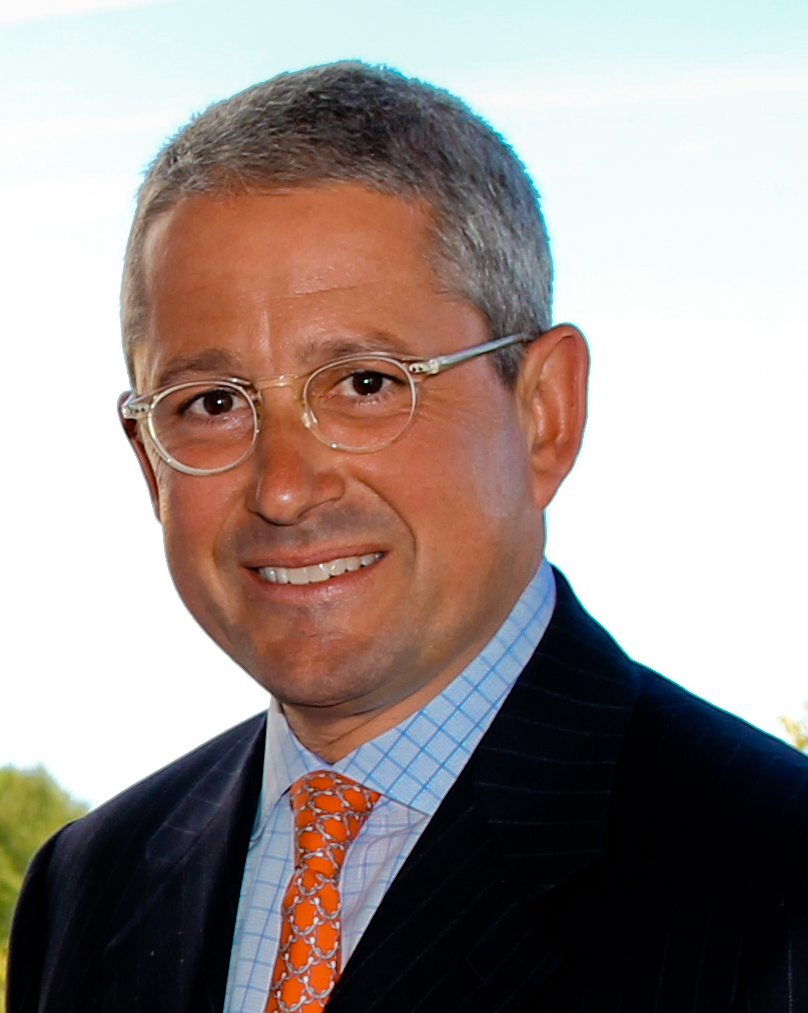 R. Daniel Musser, III
Resort Owner and Operator
Bachelor of Arts
Class of 1986
Alma Mater:
Albion College
http://albion.edu

Independent Alum of the Day
R.D. (Dan) Musser III is President of Grand Hotel, a historic 386-room hotel built in 1887 on Michigan's Mackinac Island, where no motorized vehicles are permitted. Along with his sister Mimi, Dan represents the third generation of Musser family ownership and operation of Grand Hotel, the world's largest summer resort.
Dan is responsible for all day-to-day operations of Grand Hotel, which include overseeing the front desk, convention services, food and beverage, sales and marketing, housekeeping, maintenance and recreation.
Dan started full time at the Hotel in 1986 and worked his way up through every department to gain a thorough understanding of all aspects of running the Hotel. He served as kitchen assistant, bellman, bartender, bar manager, front desk clerk, front desk manager, reservations manager and vice president. He was named President in 1989.
Active in the hotel industry, Dan is the former Chairman of the Michigan Hotel, Motel and Resort Association, and former Chairman of the Resort Committee of the American Hotel and Lodging Association. Dan was appointed to the Michigan Travel Commission in 1988 and was reappointed by Governor John Engler in 1998.
He is a past and current Alderman for the City of Mackinac Island, serves on the Board of the Mackinac Island Tourism Bureau and the Michigan Retailers Association, is Chair of the Mackinac Island Convention & Visitors Bureau, President of the Mackinac Island Community Foundation, Treasurer of the Mackinac Island Housing Corporation, Director of First National Bank of St. Ignace, Trustee on the Michigan Colleges Alliance Board, Trustee on the Albion College Board, Board Member of the Michigan Retailers Association, member of the Council of Leaders for Michigan's Children, Trustee on the Holy Cross Children's Services Board, member of the Pellston Air Service Task Force, and past Chairman and Board Member of the Michigan Chamber of Commerce. In 2006, he was appointed by Governor Jennifer Granholm to the Mackinac Bridge Authority, and was reappointed by Governor Rick Snyder in 2012.
Dan received a Bachelor of Arts degree from Albion College in Albion, Michigan in 1986 and an Honorary Doctorate of Business from Northern Michigan University in Marquette, Michigan in 2012. He lives on Mackinac Island during the season and in Portland, Oregon during the remainder of the year with his wife Marlee and children Amelia, R.D. Musser IV, Matilda, Maverick, Cecelia and Priscilla.
My motivation
My family is my number one motivator. My business is built on family values and has been family owned for three generations. It is very special to me and everything I do is out of love for my family.
My latest accomplishments
Our family has recently adopted a newborn daughter and we are thrilled. We adopted a little over two years ago with the thought that someday we would adopt one more and this summer of 2014 we were privileged to have a second opportunity to adopt which now we feel completes our family. We feel very blessed.
Next big goal
Grand Hotel is always striving for better rooms, better food and better service. It is a constant, overall goal that we are always working towards.
Why is choosing your own path important?
Choosing your own path is one of the few things in life you can control. To have the opportunity to try different paths, and if they do not fit to try it again until it does, is something that needs to be taken completely advantage of. To exercise that right is the important part.
Favorite place on campus
Delta Tau Delta basement
Share this profile
View Previous Honorees
Nominate an Alum or Student