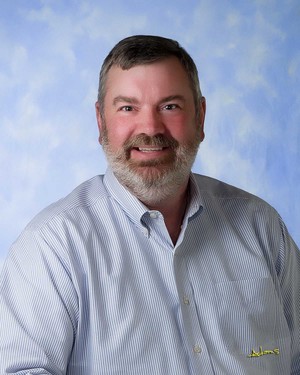 Randall (Randy) Hansen
President, CEO and CFO
BS in Business Administration and Economics
Class of 1983
Alma Mater:
Aquinas College
http://aquinas.edu

Independent Alum of the Day
Randy Hansen graduated from Aquinas College in 1983 with a double major in business and economics.
He currently runs Centennial Securities Company and holds several industry licenses including that of Options Principal, Financial & Operations Principal, Municipal Principal, and General Principal. He is also a fully licensed Securities Representative and Investment Advisor. Randy is currently a member of FINRA's Series 27/28 Principal Qualification Examination Committee.
He is a member of the Grand Rapids Economic Club and St John's Episcopal Church in Grand Haven where he lives with his wife, Therese and their two dogs. Randy is also a trustee on the board of the Grand Haven Area Community Foundation where he is the chair of the investment committee.
Randy enjoys hunting, fishing and the travels associated with these activities, especially trips that include his son, Brandon. He also enjoys watching his daughter, Lindsey, perform on stage.
Randy is a director on the board of Pursuing a Dream Foundation, a local organization that assists the disabled to enjoy the outdoors. His passion is to work with kids either one on one in a boat/blind or at the annual "Get Hooked" events where over 250 special needs kids come together to fish.
My motivation
I'm motivated to set a good example for my children and to leave my community, the people I touch, and the places I visit better than I found them.
My latest accomplishments
My latest accomplishment was being asked to serve our community as a member of the Grand Haven Area Community Foundation.
Next big goal
My next goal is to develop a strategic plan that will carry Centennial Securities Company into the next generation. To pass the torch of ownership on to qualified individuals that continue to believe that being a good corporate citizen is vital and that there are some things more important than profits.
Why is choosing your own path important?
Why would I want anyone else to select my path? Life is a journey as they say and I want to choose the path I take on this adventure. It's easy to become so goal oriented and so focused that we overlook the simple things we should be enjoying each and every day. Life isn't about getting to a destination but rather how we live along the way. God has more in store for us than we can even imagine but we just need to be open and aware or you will look up one day and realize you've missed out on the biggest part of life!
Favorite place on campus
Any of the AQ intramural fields
Share this profile
View Previous Honorees
Nominate an Alum or Student