Something went wrong: cURL error 60: SSL certificate problem: certificate has expired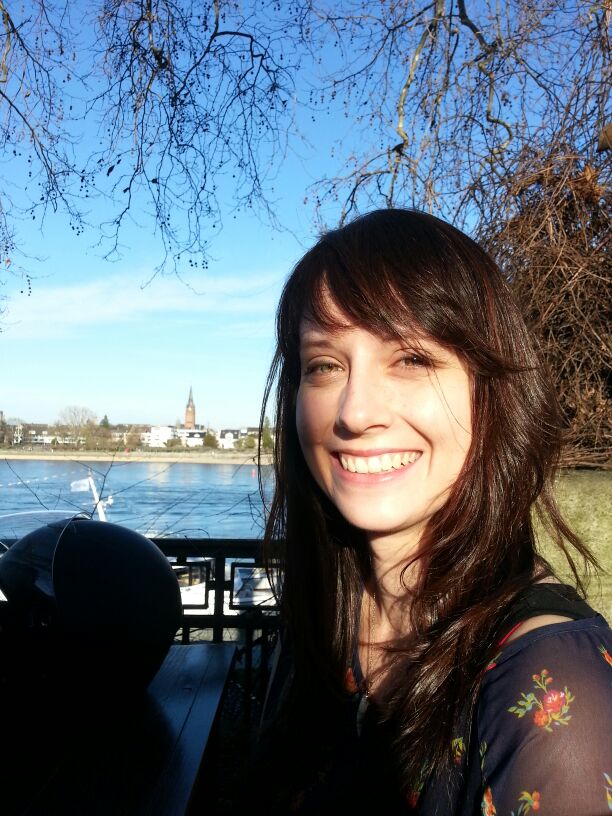 Rebecca Staudenmaier
Master's of International Media Studies Student
Bachelor of Arts in English with an emphasis on Creative Writing, Minor in German
Class of 2012
Independent Alum of the Day
As a native of Southern Ohio, I love my hometown, but I've always had very restless feet. Those feet brought me to new people and new stories and eventually dropped me off at Kalamazoo College! My major was English with an emphasis on creative writing and I also minored in German. During my time at Kalamazoo, I pursued parallel loves — writing poetry and speaking German. My junior year, I was able to study abroad at the University of Bonn and I was immediately hooked on Germany and German culture.
After graduating from Kalamazoo College, I received a Fulbright Scholarship and assistant-taught English and creative writing lessons to German students at a high school in Bonn, Germany.
After returning back to the USA, I was at a crossroads of where to go and what to do next. There were many sensible ideas and paths for me to follow, but I took a long-shot and applied for a master's program in International Media Studies. I was accepted to the program and am now located at the Deutsche Welle Academy, back again in Bonn, Germany.
Share this profile
View Previous Honorees
Nominate an Alum or Student