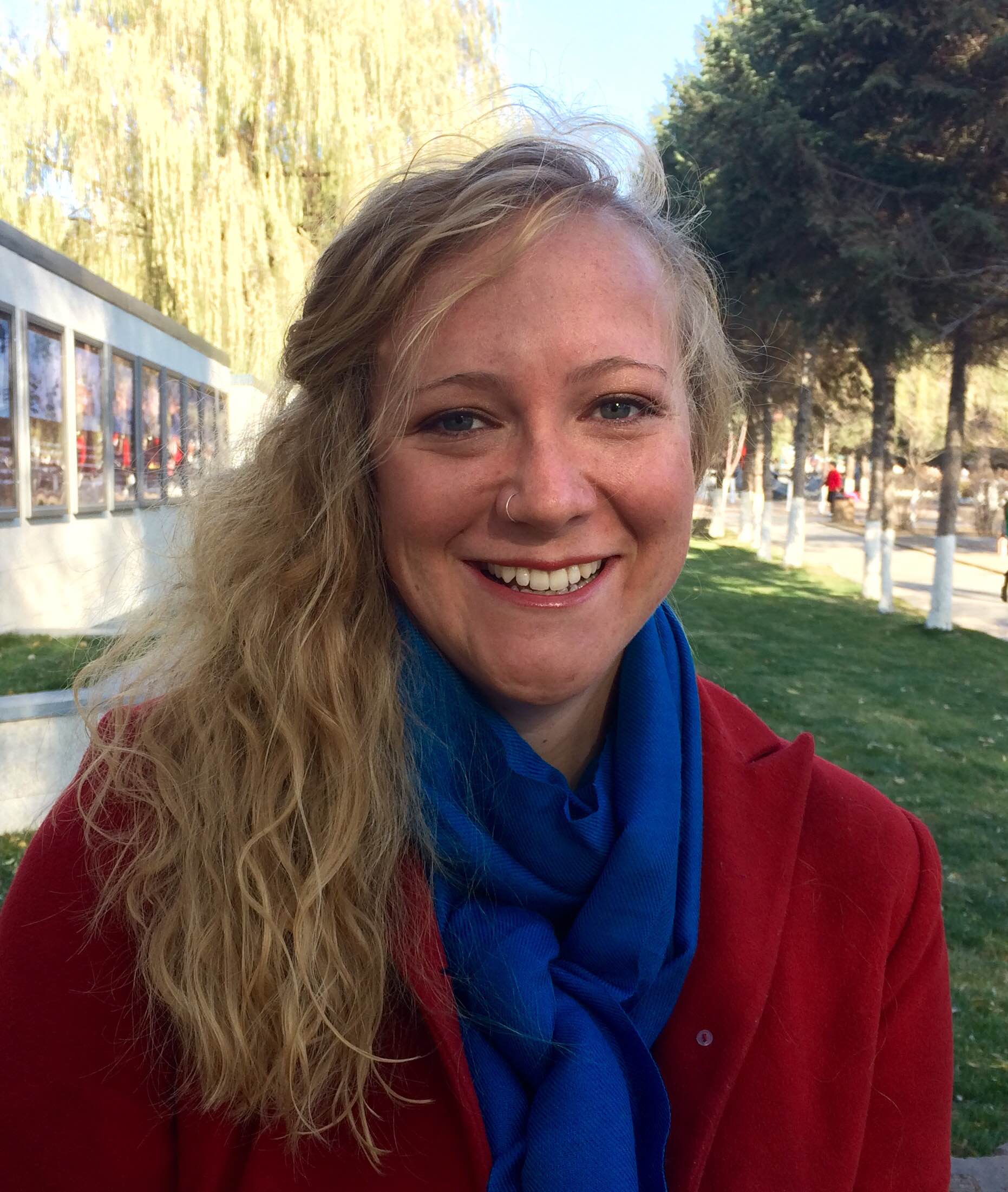 Ruth Douglas
English Teacher
Foreign Service
Class of 2012
Alma Mater:
Alma College
http://alma.edu

Independent Alum of the Day
Ruth, her three sisters, and parents moved to the mid-Michigan area permanently in 1997 from Windhoek, Namibia where Ruth was born. In part, due to the encouragement from her parents and high school guidance counselor, Ruth pursued college.
Ruth chose to attend Alma College because of the international travel opportunities, academic excellence, and intimate campus setting it offered. As a student, Ruth became a Resident Assistant, worked at the library and Off Campus Studies Office, studied abroad in Accra, Ghana for one semester her sophomore year, was awarded the Posey Global scholarship which allowed her to volunteer in Kitale, Kenya and intern at the Women's Affairs Department in Gaborone, Botswana and mentored underclassmen through the First Generation Mentoring program.
After four life changing years at Alma, Ruth went on to serve one year as an AmeriCorps member in Lansing, Michigan as a Healthy U Advocate at End Violent Encounters Inc., a local domestic abuse shelter, and served a second year through Michigan Nonprofit Association with the Mentoring to Access Corps program. Ruth now finds herself in northeast China teaching English as a second language to the local youth of Benxi.
My motivation
My sense of adventure. My need for a challenge. My desire to make people feel empowered. My faith.
My latest accomplishments
I just moved to Benxi, China and started a new job teaching English - and I'm having a blast!
Next big goal
While living in China I want to learn Mandarin fluently as I'm currently considering going back to school for international business and possibly combining my passion for women's entrepreneurialism in Africa and the expanding Chinese markets.
Why is choosing your own path important?
Having choices is to have power. Making a choice is exercising that power. However, too many people are not given enough choices. During my travels I have met smart, creative, and passionate people who are unable to realize their dreams because of the circumstances they were born into. I recognize that I have been provided with countless opportunities to make choices and not due to any credit of my own. Thus, I feel that it is imperative that I use the power, or choices, afforded me to empower those who have not been given the chance to chase their dreams. I'm the only person who can walk my path, utilize my opportunities, leverage my relationships, and maximize my influence. With this in mind, I try to do so in a way that empowers others to have choices.
Favorite place on campus
The library.
Share this profile
View Previous Honorees
Nominate an Alum or Student