Something went wrong: cURL error 60: SSL certificate problem: certificate has expired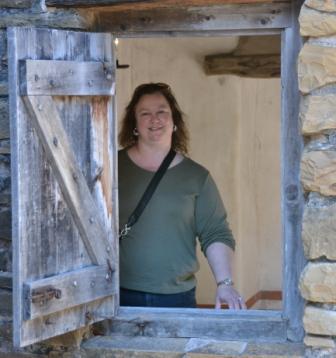 Tamara Gravelle
Physician Assistant in Transplant Surgery
Master of Science in Physician Assistant Studies
Class of 2007
Independent Alum of the Day
Tamara Gravelle graduated in 1986 with a Bachelor of Science in Medical Technology (Laboratory Technologist). After spending twenty years working in labs across the metro Detroit area, including Henry Ford Health System and Sinai-Grace Hospital, she decided to take a leap. While working with patients in the Coumadin lab at Henry Ford's Trenton Medical Center, Tamara discovered that she loved the daily contact with patients. At age 40, Tamara decided to return to school to futher her career in the medical field.
Tamara applied to just one program – University of Detroit Mercy's Physician Assistant program. As a UDM student, she was actively involved on campus, serving as president of the William Beaumont Society and as a student member of the UDM College of Health Professionals Advisory Board.
Tamara is a proud alumna of UDM and remains closely connected to the university. She serves as a member of the UDM Physician Assistant Advisory Board, mentors students in the 5-year Physician Assistant program, and proctors physical exam testing for the PA program on an intermittent basis. Tamara also recently joined the new UDM Alumni Board, representing the College of Health Professionals, and is on that board's activities group.
Now, Tamara puts her UDM education to good use everyday. She is a Physician Assistant in Transplant Surgery at Henry Ford Hospital and works with patients awaiting kidney, liver, pancreas and intestinal transplants.
Share this profile
View Previous Honorees
Nominate an Alum or Student

Warning: Invalid argument supplied for foreach() in /app/public/wp-content/themes/mca/sidebar.php on line 69


Warning: Invalid argument supplied for foreach() in /app/public/wp-content/themes/mca/sidebar.php on line 91