Something went wrong: cURL error 60: SSL certificate problem: certificate has expired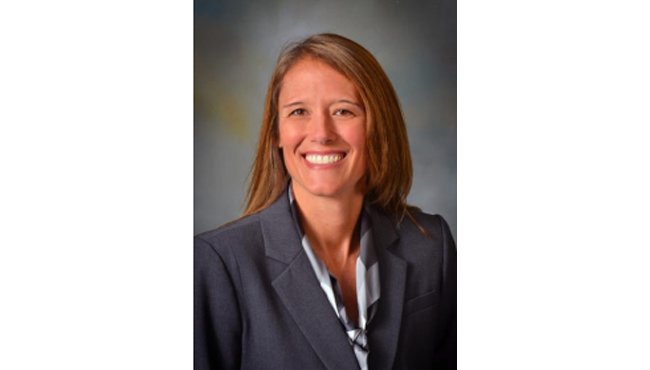 Terri Tchorzynski
School Counselor
Masters in School Counseling
Class of 2010
Independent Alum of the Day
Terri Tchorzynski is a Professional School Counselor at the Calhoun Area Career Center (CACC) in Battle Creek, Michigan, and has been named the 2017 National School Counselor of the Year by the American School Counselor Association (ASCA). Through a data-driven, comprehensive, and student-centered approach to school counseling, Terri and her team have received both state and national recognitions. Behind Terri's leadership, the CACC's counseling department has been recognized by the Michigan Department of Education (MDE) for exemplary practices in college/career readiness, and was the second school in the state of Michigan to receive the nationally recognized achievement of being a Recognized ASCA Model Program (RAMP). Terri has also been recognized as a Top Presenter for MDE's Career and Technical Education Conference, an Honorary Counselor by the Michigan School Counselor Association, as well as being named the 2016 Michigan School Counselor of the Year.
Terri started her career in education as a high school English teacher after obtaining her degree from Central Michigan University. She often draws on those experiences in the classroom to improve her practices as a school counselor when working with students, parents, teachers and administrators. Terri earned her Masters in School Counseling degree from Spring Arbor University and is in her 8th year as a school counselor at the CACC. Aside from the data-driven, comprehensive approach to school counseling, she attributes many of her successes as a school counselor to the relationships she builds with her students. Terri truly believes that building a trusting relationship with students is at the core of helping students find their success in life.
In her spare time, Terri loves spending time with her husband and two boys, coaches a girls varsity basketball team, and enjoys working out, attending sporting events and spending as much time in the sun that Michigan weather will allow.
Share this profile
View Previous Honorees
Nominate an Alum or Student