Timothy Parent
Mortgage Banking
Bachelor of Arts in Economics, Minor in Mathematics
Class of 2010
Alma Mater:
Adrian College
http://adrian.edu/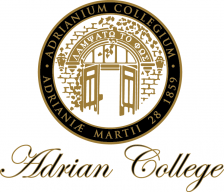 Independent Alum of the Day
Tim Parent graduated from Adrian College in 2010 where he majored in economics and minored in mathematics. He is nowthe Vice President of Project Standards at CMG Financial, and reports directly to the Chief Credit Officer, Peter Gilbert.
Tim is responsible for leading condo loan production growth throughout the United States. He joined CMG in March of 2017 and previously held condo underwriting leadership positions at The Federal Savings Bank and Guaranteed Rate. Tim and his team approve every condo loan CMG funds, and work directly with sales in approving condo projects for builders, developers, private equity and bank partners. His team has partnered with several national developers and helped create numerous preferred lender relationships nationally. Additionally, Tim and his team work directly with the U.S. Department of Housing and Urban Development (HUD) and the U.S. Department of Veterans Affairs (VA) to approve condo projects for government loan delivery.
Tim is also a licensed real estate continuing education instructor from the Illinois Department of Financial and Professional Regulations. His ambition drives him to always be learning, expanding, and diversifying his professional activity.
"It's no secret that lending in condo projects can make the mortgage transaction slightly more difficult," Parent stated. "However, at CMG we want to breed a culture that excels in condo lending. Instead of looking at it as a difficulty, we will be working throughout all levels of the company so it becomes a strength of our lending capabilities. By making some internal process changes, bringing project level Federal Housing Administration (FHA), VA, and Public Employee' Retirement System (PERS) approvals in-house, and producing more marketing and education for our originators and realtor partners, we expect to bring condo lending to the forefront of CMG's business."
My motivation
My motivation is being able to see through to the long-term impact that a difficult project can lead to. For example, at my previous employer, our team helped a developer re-develop the first owner-occ condo highrise to achieve Fannie Mae's approval in the Downtown Las Vegas Market, post-recession. The accompishments of our team have impacted so many lives that they can now afford to call Downtown Las Vegas their home in the ever popular luxury high-rise condo style of living.
Next big goal
My next big goal is growing my own personal portfolio of real estate in the hopes to one day run my own real estate development and investment firm.
Why is choosing your own path important?
Like many kids growing up in Michigan I had many college options, but Adrian College stuck out because it allowed me to further my baseball career, as well as provided a platform to begin thinking about my carrer. I know that the experiences I had at Adrian were unique. These unique experiences allowed me to learn how to be a leader by choosing my own path.
Favorite place on campus
Nicolay Field - the home of Adrian Baseball Team
Share this profile
View Previous Honorees
Nominate an Alum or Student