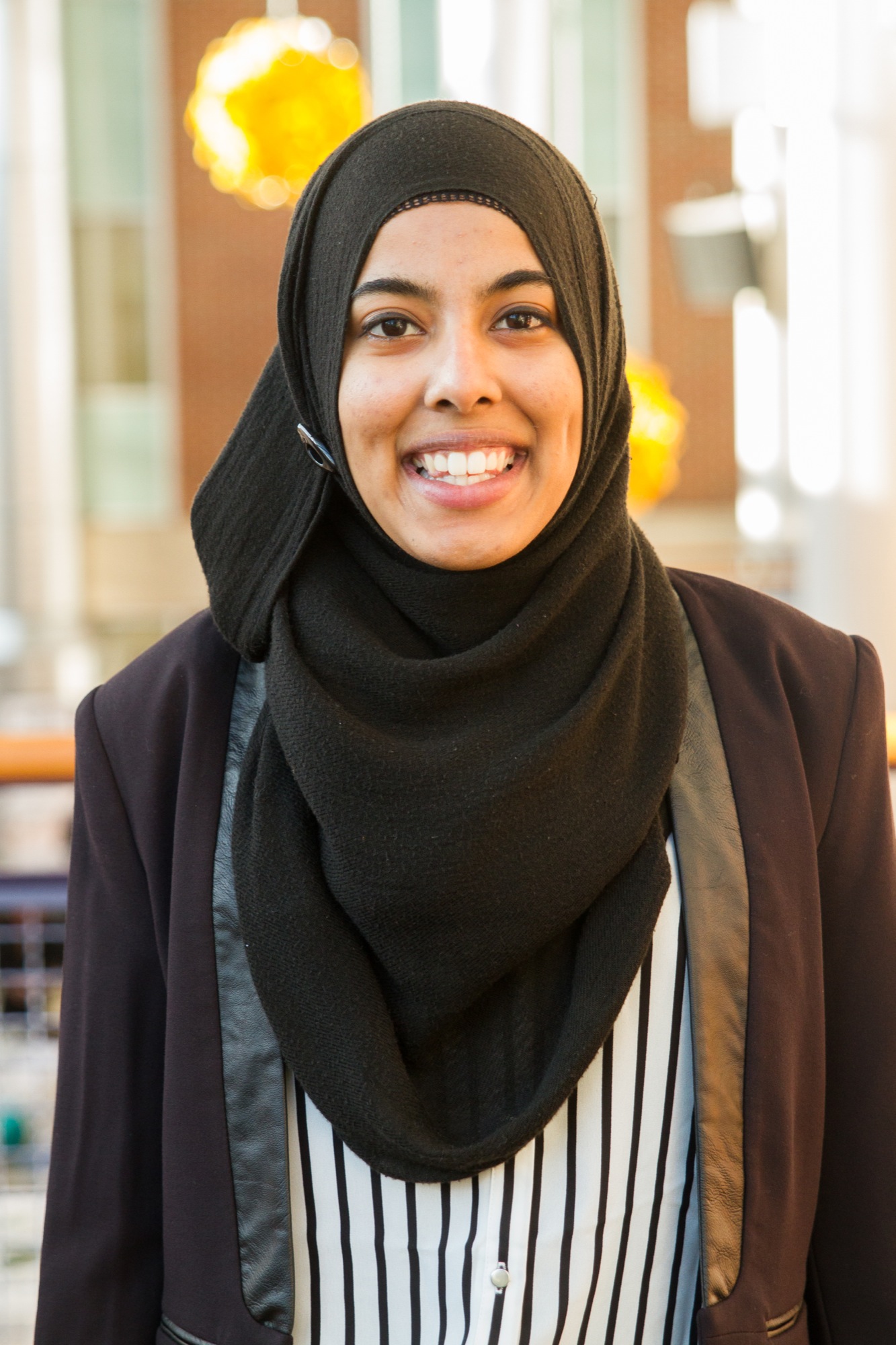 Alena Farooq
From West Bloomfield, MI

Highschool: International Academy

Class of 2018
Future Alma Mater:
Albion College
http://albion.edu

Independent Student of the Day
Alena Farooq is from West Bloomfield, Michigan. She is a first-year student at Albion College, and so far, is loving her Albion experience!
Alena is involved in the Public Policy & Community Service and Business Institutes on campus. Although she has not decided on a major yet, she is interested in business administration and non-profit organizations.
Alena especially enjoys fundraising and hands-on charity work and is excited to get more involved with those types of groups at Albion!
My motivation
The idea that my time can change someone's life motivates me most. I've been reading a book by Bill Clinton called Giving, and in it, he focuses on the idea that we have more options than simply giving money or "things"; giving our time can often be just as good. To think that a few months planning my Syrian refugee fundraiser likely changed many, many lives--not only for those who received medical help, but to those who were made aware of the situation through attending the event--makes it all worth it, and inspires me to do more.
My latest accomplishments
In April, I organized a fundraiser to provide medical and psychosocial help to Syrian refugees in camps in Jordan. We raised $130,000 in the one night!
Next big goal
My next big goal is to find my next big fundraising/charity project. As I get to know Albion, I'm learning, more and more, that I want to help the city and hope that my next project might work to help get the city to where it wants to be.
Why is choosing your own path important?
We all need to find where our passion lies in order to make our lives meaningful. I have not yet chosen my path, but when I find something I'm passionate about, I make a point to give myself time to consider a future in it. Choosing your own path is also what will set you apart from everyone else, and that's what I strive to do.
Favorite place on campus
The Quad
Share this profile
View Previous Honorees
Nominate an Alum or Student