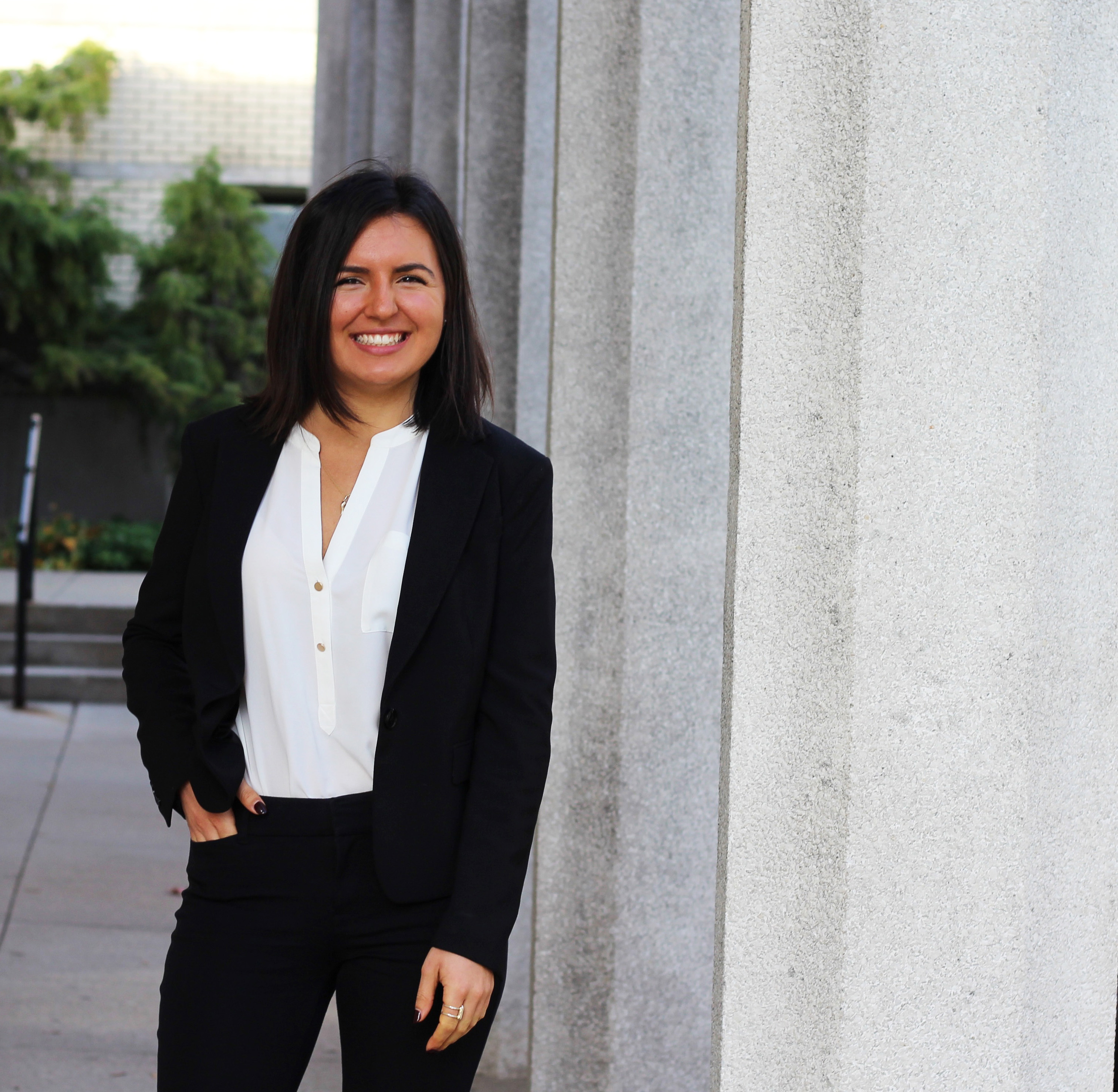 Angelina Morelli
From Troy, MI

Highschool: Troy High School

Class of 2017
Future Alma Mater:
Hope College
http://hope.edu

Independent Student of the Day
Angelina Morelli is a senior at Hope College majoring in economics and business. She is active both on and off campus, which has given her the experience and tools she needs for her upcoming graduation in December 2017.
On campus, Angelina serves as the president of the Hope College Business Club where she leads a team of five other students to run a club of over 225 members. She also has served as a member of the Hope Students Congress Appropriation Committee helping to fund student groups on campus, and as a writing assistant in the Klooster Center for Excellent Writing.
Off campus, Angelina took her educaiton beyond the classroom first with an internship at the U.S. Department of Justice, and most recently as a Digital Sales Intern at IBM (Information Technology and Services). She also has served as a volunteer tutor at Hope College Childrens After School Achievement, and as a speech pathology and occupation therapy group leader at Beaumont Hospital.
Angelina says her roles both on and off campus have taught her "flexibility and how to adapt as situations change quickly". When she's not working diligently, Anglina enjoys cooking, going to farmers markets, reading cookbooks, and watching food or nutrition-focused documentaries. She also enjoys singing and playing the piano.
My motivation
I am motivated by my desire to do something good in the world. I am a results-oriented person, so I like knowing that I am working towards a goal or cause larger than myself.
My latest accomplishments
I am the president of Hope College's Business Club, and in two weeks we are traveling to New York City for a weekend of company visits and networking! It is our first trip outside of the Midwest, and there are 28 students attending. Planning the trip wouldn't have been possible without the other five members of Leadership Team or our advisors, but it is a great feeling knowing that I have been involved in the planning process as well!
Next big goal
My current goal is to find a career that allows me to use my strengths and interests to work towards a cause that helps the world. Part of that goal includes narrowing down those interests into a specific plan of action.
Why is choosing your own path important?
I think that choosing your own path is the only true way to combine your interests with your strengths and talent, and I think that this is the combination you need to be successful.
Favorite place on campus
The cottage I live in that is owned by Hope
Share this profile
View Previous Honorees
Nominate an Alum or Student