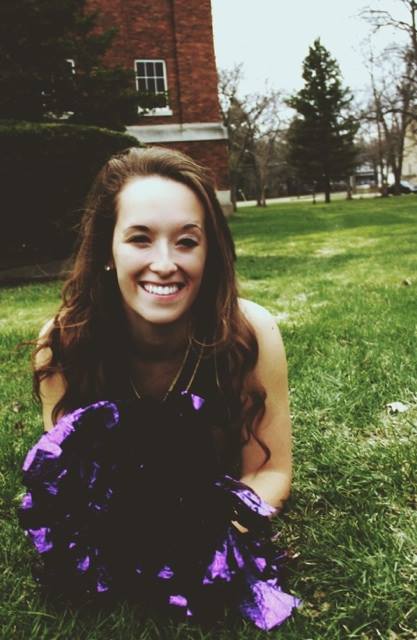 Anna Cieslak
From Canton, MI

Highschool: Canton High School

Class of 2015
Future Alma Mater:
Albion College
http://albion.edu

Independent Student of the Day
I am a senior at Albion College, originally from Canton, Michigan. In May 2015, I will receive my B.A. in Biochemistry with a minor in Cellular and Molecular Biology.
During my time at Albion I have been involved in the Institute for Healthcare Professions and the National Greek Academic Honor Society, Gamma Sigma Alpha. I am an active member of Alpha Chi Omega Sorority, Beta Chapter and am a captain of the Albion College Dance Team. I also enjoy working at the Albion College Library. When I'm not studying or participating in events around campus, I enjoy exercising, reading, and spending time with friends.
My motivation
I am motivated by the blessing of living in today's culture where my options are not limited because I am a woman. I want to prove to those around me that women in math or science can be just as successful as men.
My latest accomplishments
I was recently accepted into the Master of Accounting Program at the College of William and Mary for the 2015-2016 academic year.
Next big goal
I hope to attain my Masters of Accounting and eventually become a CPA.
Why is choosing your own path important?
Choosing my own path is important because in the end, my opinion is the one that matters most when deciding what is best and right for me. While I do value other's opinions, especially when making a big decision, I have learned that only doing things to please others can let you down greatly in the end. It is important to still hold onto what you believe is best and right for you when taking other's opinions into consideration.
Favorite place on campus
The Library
Share this profile
View Previous Honorees
Nominate an Alum or Student