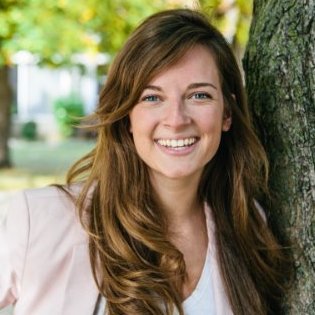 Annie Norris
From Traverse City, MI

Highschool: Traverse City West High School

Class of 2016
Future Alma Mater:
Spring Arbor University
http://arbor.edu

Independent Student of the Day
Annie Norris is a senior at Spring Arbor University, majoring in advertising with a minor in public relations.
Through internships and classroom work, Annie is developing a portfolio of marketing experience in preparation for her graduation in May. In all of her marketing classes Annie has worked hand-in-hand with real businesses, developing marketing briefs and promotional materials. And in one of her communications classes, she had the privilege of being a temporary business consultant for one of Michigan's largest restaurant marketing agencies. "The professors at Spring Arbor are a unique treasure; not only are they incredibly knowledgeable and wise, but they truly care about their students and empower us to excel," Annie says.
Annie puts her classroom learning to work as the marketing manager of the campus coffee shop, Sacred Grounds. She develops and implements marketing strategies to better connect the coffee shop to its customers. Through this experience, Annie was able to land a marketing internship last summer with Hagerty Insurance, the global leader for collector car and boat insurance. Although she initially felt a sense of insecurity about whether she was prepared for success in the business world, Annie quickly found that not only was she competent as an intern, but she also had the experience and preparation to set her apart from her peers. "People talk about how Spring Arbor is a bubble and mean it in a negative way. But through my internship, I saw how this 'bubble' has prepared me to stand out in the world. It's taught me how to be different – to be excellent at what I do, to be confident in my abilities and to radiate the love of Christ."
Annie has also held an internship with Britten Studios, a national banner company and served last year as a Peer Advisor on campus, leading a group of sixteen freshman in navigating their first year experience at Spring Arbor.
My motivation
Deadlines - the number one motivator for all natural procrastinators. I'm also motivated by a challenge that lies outside my comfort zone. I make a lot of my decisions with this motto in mind: "If it scares me…I should probably go for it." I've seen this play out many times in the past several years. Because of this principle, I've chosen to take difficult classes, to run for Student Body Vice President, to go after a semester abroad in Germany, to apply for big-girl internships instead of settling for comfortable summer jobs, and to set my dreams high. Each decision to commit to a realm outside my comfort zone makes me more and more confident in myself and in my ability to succeed and grow. More importantly, each decision has taught me that failure is okay. When I try and fail, I always learn a valuable piece of wisdom that is well worth the cost. And it is only when I am too scared to try that regret shows up.
My latest accomplishments
I was given the opportunity to do the marketing (and work as a barista) for our on-campus coffee shop, Sacred Grounds. This has been an incredible, hands-on learning opportunity for me. I am learning valuable strategies and skills that will help me excel in my career. This past semester, we have seen a substantial jump in sales, making our daily sales average considerably higher than that of any other semester in our twelve years of business. Our success has reassured me of the importance of marketing and granted me the personal accomplishment of knowing that my work is making a difference.
Why is choosing your own path important?
Conforming isn't my thing, so I don't like choosing a direction that a stampede of others have already claimed. I don't have a problem waving at certain opportunities as they pass me by. This mindset may sound passive, but it actually keeps me from missing the opportunities that suit me best.
Favorite place on campus
As cheesy as it sounds, I don't have a favorite place on campus. Since day one I have felt as though Spring Arbor is my home. I am comfortable and confident anywhere on campus. I love the sand volleyball court, Lowell (my dorm), Dunkle Gym, baseball in the Plaza, open mike nights under the oak tree, Euchre in K1, Sacred Grounds (the on-campus coffee shop where I work)…the list goes on.
Share this profile
View Previous Honorees
Nominate an Alum or Student