Something went wrong: cURL error 60: SSL certificate problem: certificate has expired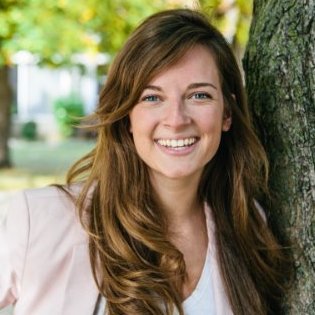 Annie Norris
Class of 2016
Independent Student of the Day
Annie Norris is a senior at Spring Arbor University, majoring in advertising with a minor in public relations.
Through internships and classroom work, Annie is developing a portfolio of marketing experience in preparation for her graduation in May. In all of her marketing classes Annie has worked hand-in-hand with real businesses, developing marketing briefs and promotional materials. And in one of her communications classes, she had the privilege of being a temporary business consultant for one of Michigan's largest restaurant marketing agencies. "The professors at Spring Arbor are a unique treasure; not only are they incredibly knowledgeable and wise, but they truly care about their students and empower us to excel," Annie says.
Annie puts her classroom learning to work as the marketing manager of the campus coffee shop, Sacred Grounds. She develops and implements marketing strategies to better connect the coffee shop to its customers. Through this experience, Annie was able to land a marketing internship last summer with Hagerty Insurance, the global leader for collector car and boat insurance. Although she initially felt a sense of insecurity about whether she was prepared for success in the business world, Annie quickly found that not only was she competent as an intern, but she also had the experience and preparation to set her apart from her peers. "People talk about how Spring Arbor is a bubble and mean it in a negative way. But through my internship, I saw how this 'bubble' has prepared me to stand out in the world. It's taught me how to be different – to be excellent at what I do, to be confident in my abilities and to radiate the love of Christ."
Annie has also held an internship with Britten Studios, a national banner company and served last year as a Peer Advisor on campus, leading a group of sixteen freshman in navigating their first year experience at Spring Arbor.
Share this profile
View Previous Honorees
Nominate an Alum or Student