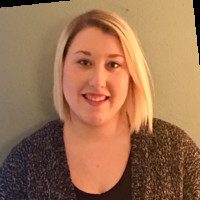 Baylee Ross
From Canton, MI

Class of 2019
Future Alma Mater:
Madonna University
http://www.madonna.edu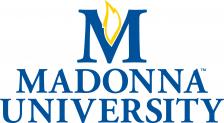 Independent Student of the Day
Baylee Ross is a recent graduate from Madonna University where she majored in accounting with a concentration in human resources management. She has been awarded dean's list honors, and was also the recipient of the Amway Scholarship and Gold Scholarship.
Baylee looks forward to beginning an accounting internship soon, but in the meantime works full-time off-campus and enjoys spending time with her family. She babysits her nephew and volunteers as a caregiver for a friend's daughter. Baylee spends her free time creating art.
My latest accomplishments
My latest accomplishment was finishing my semester with a 3.76 GPA. I work full-time to afford my education. It took some effort to find the balance, but I am proud of myself for doing so well!
Next big goal
My next big goal is to secure an accounting internship as I have just graduated from Madonna University with an accounting degree and a certificate in forensic accounting.
Why is choosing your own path important?
I visited every university in my area that offered an accounting degree, and I could have gone to another school where a lot of my high school friends went. However, I immediately felt comfortable being on Madonna University's campus, and I couldn't be happier with my decision. The faculty/student ratio was something that I loved right away. I have been astonished with Madonna's professors and community, and I am eager to continue my education here.
Favorite place on campus
At the risk of sounding cheesy, I am going to say that the classrooms are my favorite place on campus. It is where I get to learn something new every day. I work hard to create a better life for myself and my family.
Share this profile
View Previous Honorees
Nominate an Alum or Student