Something went wrong: cURL error 60: SSL certificate problem: certificate has expired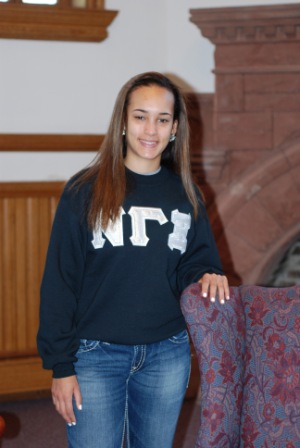 Breana Trudell
Class of 2015
Independent Student of the Day
Breana Trudell is majoring in accounting and minoring in business administration at Olivet College. She will be one of the first to graduate from Olivet with the major since it was reinstated a year ago.
It took one visit to campus to know Olivet was the place for her.
"I'm not a number here," said Trudell. "My professors know my name; they care about me. They are here all hours of the day and night to also help me succeed. I'm paying tuition so I can set myself up to succeed in life. Knowing my professors put in this kind of effort to help me reach my goals makes me feel great about my decision to come here."
Share this profile
View Previous Honorees
Nominate an Alum or Student

Warning: Invalid argument supplied for foreach() in /app/public/wp-content/themes/mca/sidebar.php on line 69


Warning: Invalid argument supplied for foreach() in /app/public/wp-content/themes/mca/sidebar.php on line 91