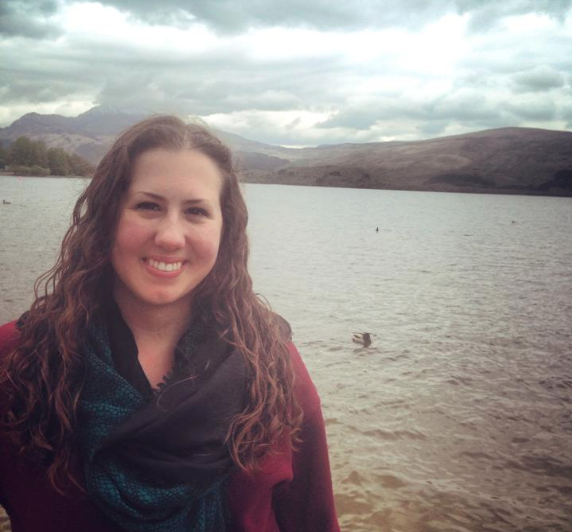 Brittany Verran
From Goodrich, MI

Highschool: Goodrich High School

Class of 2014
Future Alma Mater:
Alma College
http://alma.edu

Independent Student of the Day
I am a senior studying Business Administration at Alma College in Alma, MI. I have an emphasis in finance and enjoyed having an internship at Chrysler for the past two years. This past summer I interned at the Detroit Renaissance Center as a Performance Development Intern for Ally Financial. I am graduating a semester early (in just a few short weeks) and will begin working full time for Ally Financial as a Sales Analyst Specialist.
I am very involved in my community and in organizations on campus. I currently serve as the President of Alpha Gamma Delta, Vice President of Entrepreneurs in Action, Treasurer of Sigma Alpha Iota, and Secretary of Order of Omega. In addition to these leadership positions, I am involved in the Alma College Choir and a women's a capella group. I am a peer mentor, a tutor, and a member of the Greek Leadership Committee.
My motivation
My motivation is my family and friends who have always been my most constant support system. They have always encouraged me to be the best that I can be and to do what my heart desires. My motto is "the sky is the limit" and my biggest motivation is trying to reach the tallest heights I can in life.
My latest accomplishments
My latest accomplishment is securing a post-graduation job that I am very passionate about. I was recently hired into a full time position with Ally Financial in Auburn Hills, MI. I am very excited to begin working there in December; it is honestly my dream job. I can't help but know that all of my hard work, sleepless nights, countless leadership positions, overloaded credit hour semesters, and overall dedication to my education have finally paid off. The reward is priceless. This accomplishment has made me feel great about all of the things I've done while at Alma College and look forward to the next goal I am hoping to achieve.
Next big goal
My next big goal is to attend graduate school and obtain my Master of Business Administration within the next three years. I plan to gain work experience for the next year and then attend graduate school. I hope to be accepted to graduate school and graduate with honors so that I can not only further my education but also further my professional career.
In addition, I hope to continue traveling to different places in the world and giving back to my local community through volunteer and service work.
Why is choosing your own path important?
I have always been taught that being an independent person can be one of your strongest attributes. If you stand on your own two feet and follow your dreams, there's no one and nothing that can hold you back.
Favorite place on campus
My favorite place on campus is the screened in porch of my sorority house. It is peaceful and perfect for homework time and relaxation.
Share this profile
View Previous Honorees
Nominate an Alum or Student