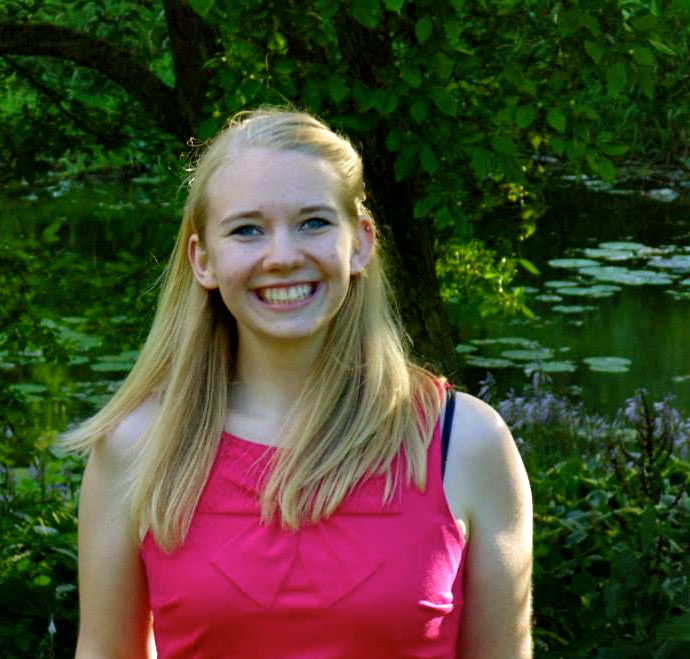 Carolyn Tuski
From Lapeer, MI

Highschool: Notre Dame Preparatory High School

Class of 2015
Future Alma Mater:
Aquinas College
http://aquinas.edu

Independent Student of the Day
Carolyn Tuski is a senior at Aquinas College. She is a student in the School of Education, studying in the POHI (Physically and Otherwise Health Impaired)/Conductive Education teaching program.
Aquinas College is the only institution in the United States offering a POHI methodology teacher training program utilizing the conductive education method. The college designs and delivers its curriculum with assistance from the International Peto Institute in Budapest, Hungary.
Carolyn is pleased with her college decision: "Attending Aquinas is one of the best decisions that I have made thus far in my life. I am very fortunate to be apart of the POHI/Conductive Education Program at Aquinas where I have found my true passion."
The POHI program has opened doors for Carolyn to volunteer at the Conductive Learning Center in Grand Rapids, Michigan. There, she works closely with children and young adults who have motor disabilities. "These individuals are a major part of my life and have changed me for the better," Carolyn says.
Carolyn has taken full advantage of all that Aquinas offers on-campus too. She has served as a Resident Assistant for three years and has been involved in many different clubs and organizations across campus. For this student, Aquinas College has truly made all the difference in the world!
My motivation
The students that I have worked with over the past four years have truly inspired me and have motivated me in ways that are indescribable. Seeing these children and young adults defy the limitations that were set before them gives me such hope and inspiration. They bring me more joy than they will ever know. They motivate me to be a better person, to strive for independence, and show me that nothing is ever impossible.
My latest accomplishments
My latest accomplishment has been successfully fundraising, organizing and taking a trip to the Peto Institute in Budapest, Hungary with the POHI program to further our studies in Conductive Education. Our program, which consists of five members including myself, put on many fundraising events including calendar sales, a summer celebration fundraiser, and babysitting nights. We were able to raise enough money to spend two weeks studying at the Peto Institute and to explore the beautiful city of Budapest.
Next big goal
My next big goal is to graduate from Aquinas in the Spring of 2015 and to attain a job in Conductive Education. My true passion is helping children and young adults with motor disabilities and I want to spend my life helping them attain optimal independence.
Why is choosing your own path important?
As the wonderful Dr. Seuss said, "You have brains in your head. You have feet in your shoes. You can steer yourself any direction you choose. You're on your own. And you know what you know. And you are the one who'll decide where to go."
Favorite place on campus
I love spending time in Bukowski Chapel and being on the third floor of the library!
Share this profile
View Previous Honorees
Nominate an Alum or Student