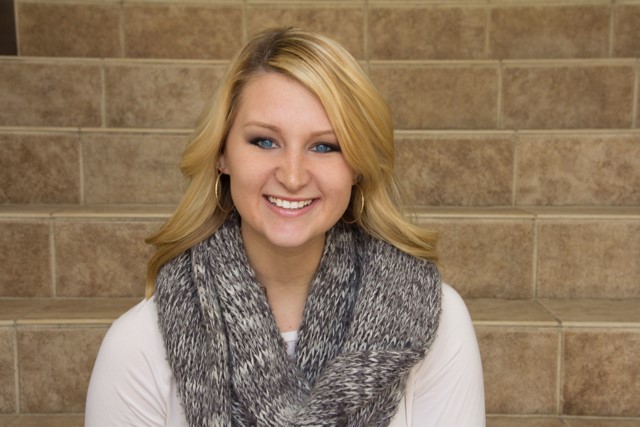 Casey Hansen
From Seneca, SC

Highschool: Seneca High School

Class of 2018
Future Alma Mater:
Spring Arbor University
http://arbor.edu

Independent Student of the Day
Casey Hansen is a full-time student at Spring Arbor University majoring in communications and minoring in broadcasting. She has a passion for interacting with others and being a part of her community.
Growing up in Seneca, South Carolina and moving to Michigan for college has given her many new experiences and exciting opportunities that have strengthened her interest in the practices and theories of communication.
Casey is currently working as the student office assistant at Spring Arbor University's Marketing and Communications office on campus, and plans to pursue a career in communications or broadcasting in the future.
My motivation
I am motivated by my family and my friends. They have always been my main support system even while I'm far away in college. When there are days that the temperature reaches the negatives and my southern blood can't handle it, I just call my mama and she motivates me to push through it.
My latest accomplishments
One of my latest accomplishments is earning a drive-time radio show from 6-8 PM that I host every weekday. I have volunteered and worked at HOME.fm since I was a sophomore at Spring Arbor University. After working as the office assistant last summer and picking up the weekend shows, I was given the opportunity to do a paid weeknight show Monday through Friday. I have gained so much experience going in every evening to talk on-air and am so thankful that I get to do what I love.
Next big goal
My next big goal is to travel. I have done a small amount of traveling but I really have a passion for learning new cultures. I have a big cross-cultural trip planned England and Scotland and am beyond excited for it.
Why is choosing your own path important?
Attending a school twelve hours away from home has really allowed me to create my own path for myself. I always have people asking me why I chose to go to school so far away (especially why I left the warmth!) and I always respond with "well, why not?" Taking chances and collecting experiences are crucial things that have shown me what path I want to take.
Creating your own path is so important because to really reach your goals and be successful you have to think about how you're going to get there. You have to think about what makes you unique and then own it. Once you can get in touch with who you are, the path you want to take, and the people that inspire you, I believe you're on the first step to success.
Favorite place on campus
The library
Share this profile
View Previous Honorees
Nominate an Alum or Student