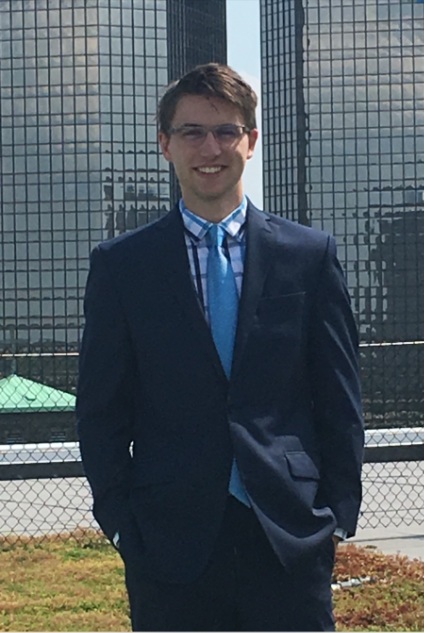 Chase Reppen
From Howell, MI

Highschool: Brighton High School

Class of 2019
Future Alma Mater:
Aquinas College
http://aquinas.edu

Independent Student of the Day
Chase Reppen is a senior at Aquinas College majoring in business administration and communication with a concentration in human resources. He chose Aquinas for many reasons. "Predominantly," he says, "because of its Catholic faith foundation." It was also the small class sizes and professors with real-world experience that made Aquinas stand out from the beginning. "The people are all wonderful, the campus is beautiful, and there are so many opportunities to be involved."
Life at AQ has Chase very involved both on and off campus. He is the president of AQPB (Aquinas College Programming Board), works part-time on campus as a Student Leadership and Engagement student supervisor, is a Catholic Student Fellowship member, performs missionary and volunteer work, and is a retreat leader/musician.
Chase has completed two internships over the past two summers, one with Blue Cross Blue Shield as a provider communications intern, and the other with Robert Bosch North America in their HR department.
My latest accomplishments
I'm working part-time for Aquinas and part-time with Bosch, serving as president of the AQ programming board, as a member of Catholic Student Fellowship, while simultaneously juggling 18 credits of senior year classes as well as staying on the dean's list. It is a lot, but I love it and know it is preparing me for the real world.
Next big goal
My next big goal is to graduate with a Bachelor of Science degree in business administration and communication with a human resources concentration, and then go on to work for Robert Bosch North America full-time. I also plan to pursue my master's degree in business administration.
Favorite place on campus
I love many places on campus including the chapel, the woods where I hammock, and the Moose, but my favorite is the office where I work (the Office of Student Leadership and Engagement). My directors are incredible to work for and work with, and they have helped me grow as an individual and as a leader. My work here has expanded my network and taught me skills that helped me get my internships.
Share this profile
View Previous Honorees
Nominate an Alum or Student