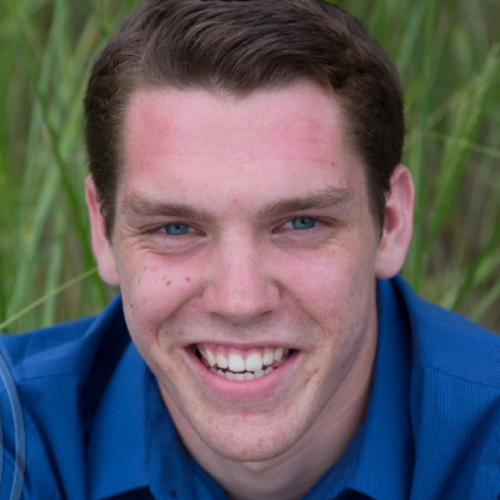 Christopher Grote
From Carmel, IN

Highschool: Bishop Chatard High School

Class of 2017
Future Alma Mater:
Aquinas College
http://aquinas.edu

Independent Student of the Day
Christopher Grote was born in Holland, Michigan, and moved to Carmel, Indiana when he was 8 years old. Since his move, Chris dreamed of returning to Michigan, specifically West Michigan, and Aquinas College was his ticket back. In addition to its geography, Aquinas stood out to Chris for its Catholic heritage. "I was born and raised Catholic and my faith is the center of my life".
A senior at Aquinas College, Christopher is double majoring in business administration and Spanish, with a concentration in marketing.
On campus, he's an active member of the Business and Accounting League and the Business Administration Mentoring Program. Chris also plays defense on the Aquinas Saints men's soccer team.
My motivation
I aspire to be successful in everything I do, but not to be scared of failure. I think the best time to learn is when we fail (or by learning from other peoples failures). My motivation is faith driven. I want to be the best person I can be. Discipline and self sacrifice are very important to me. Having mentors is also a great way to stay on the straight and narrow. A few of my mentors are Father Stan Drongowski, the Chaplain at Aquinas, Joe Veal, my soccer coach, and Professor Mark O'Toole. These three people at Aquinas cover all the bases and help me stay on the path I need to be on. I put my trust in them, and that has brought nothing but success and happiness.
It's important to remember that life is not a sprint, it is a marathon.
My latest accomplishments
My latest accomplishment is having a successful internship at Lakeshore Advantage in Zeeland, MI. I just recently got back from studying abroad in Costa Rica in my spring semester and needed to find a job for the summer. Lakeshore Advantage graciously gave me the opportunity to intern with them in their business operations department.
Next big goal
My next big goal is to make the most of my senior year and graduate! I have to take 19 credits each semester to solidify graduating and I am up for the challenge. Balancing school, soccer, and a social life will be difficult, but I am sure I will rise to the occasion.
Why is choosing your own path important?
Choosing your own path is what sets you apart from the rest. Each person has their own individual purpose in life. And there will always be people who help along the way that can make a huge difference, but ultimately we are the ones who have the ability to become whatever we aspire to be in life.
Favorite place on campus
Chapel - it is my escape and place to focus on what really matters to me.
Share this profile
View Previous Honorees
Nominate an Alum or Student