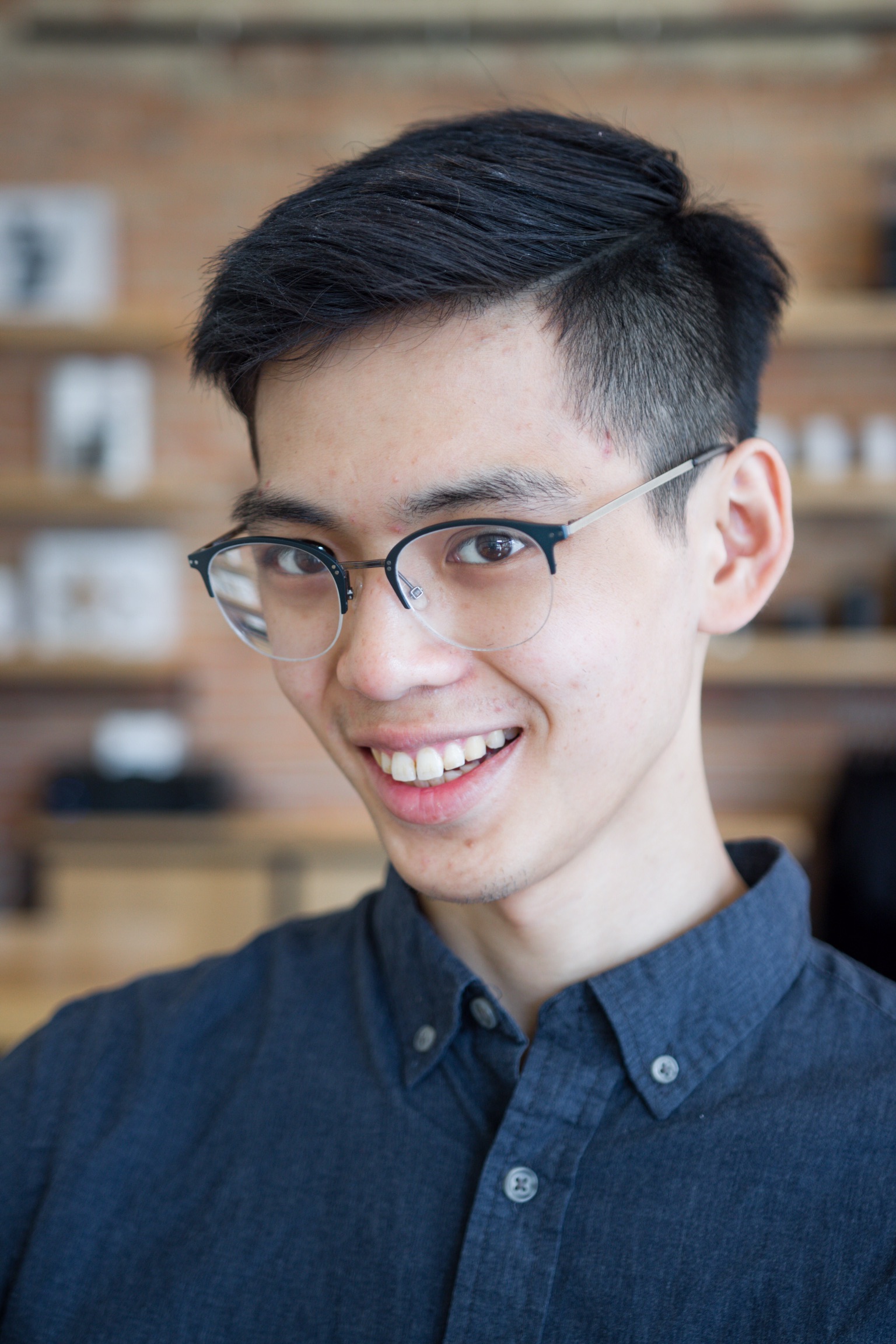 David Wang
From Canton

Highschool: Plymouth High School

Class of 2020
Future Alma Mater:
Hope College
http://hope.edu

Independent Student of the Day
David Wang is a senior at Hope College majoring in biomedical mechanical engineering and minoring in Spanish and mathematics. "As an engineer," he says, "my mission is to empower others using the power of modern technology. I first went to Hope College to study engineering, and then I realized that by being an entrepreneur, I can make a more immediate impact." As an engineer, entrepreneur, and content creator he is able to understand the technical, practical, and creative aspects of problem solving.
David is a Multimedia Student Editor at Hope and Co-Founder of Honey Batcher, a computational photography application. The application was designed by David and his team of two other Hope College students in order to compete at the MWest Challenge in Grand Rapids where they were awarded the $5,000 grand prize.
In his spare time, David has various hobbies such as traveling, photography and cinematography, and graphic design. He also enjoys keeping active by longboarding, as well as playing the piano and violin.
My motivation
I believe in looking out for my people, whether that's my fellow engineer, photographer, content creator, or human. The fulfillment from helping the person next to me motivates me to use the tools I have at my disposal as an engineer, content creator, and entrepreneur to traverse the gap between what is and what could be.
My latest accomplishments
My latest accomplishment is being able to work on something that makes me happy.
Next big goal
Graduation is definitely a big goal of mine in this coming year, but my ultimate goal is to retire at 40, move to Costa Rica, and spend the next 40 years wisely.
Why is choosing your own path important?
Choosing your own path is so important because life is too short and unpredictable. Life is about being happy and finding what makes you happy, fulfilled, and gives you purpose.
Share this profile
View Previous Honorees
Nominate an Alum or Student