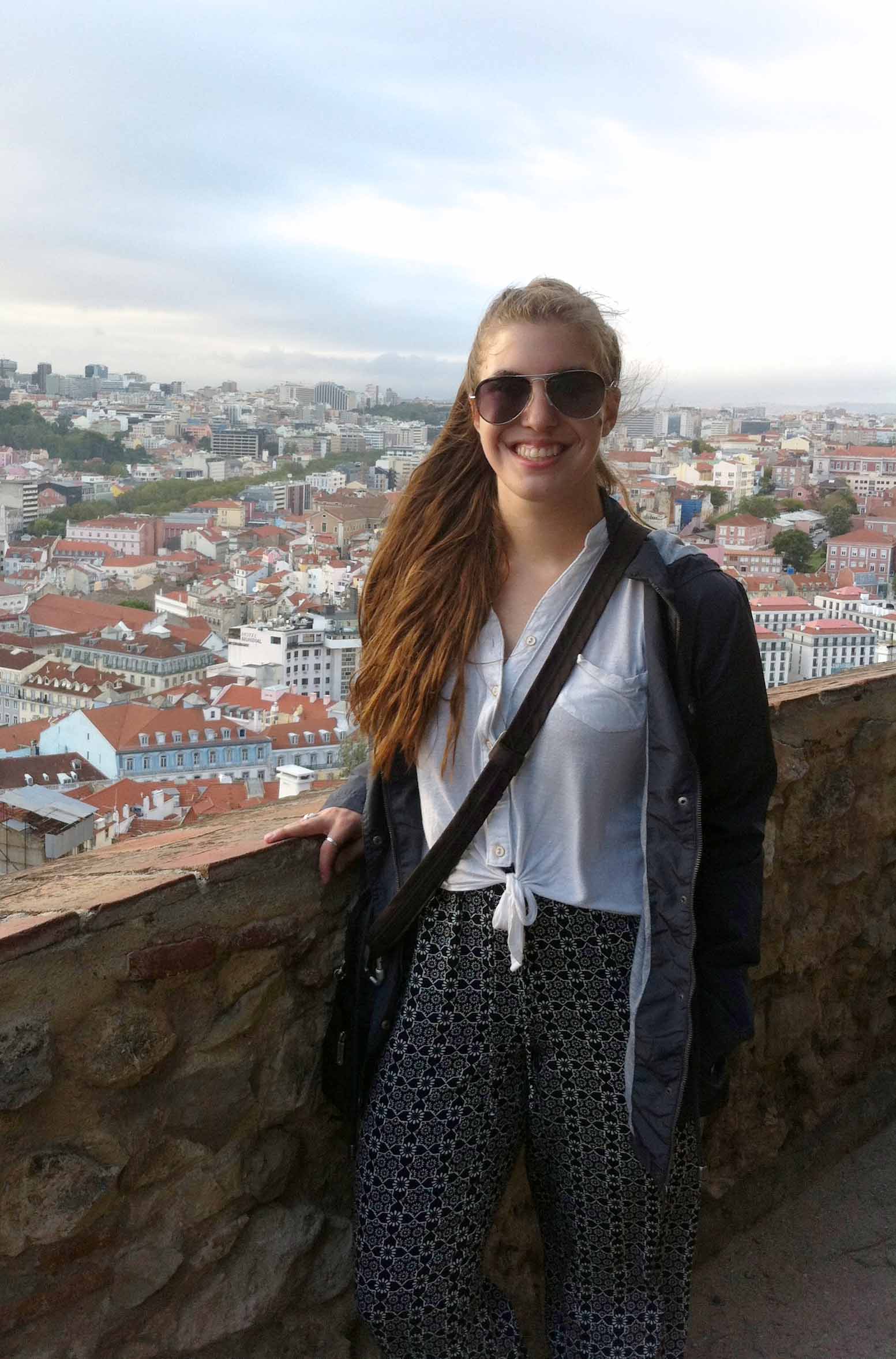 Elizabeth Sensing
From Newport, MI

Highschool: Jefferson High School

Class of 2016
Future Alma Mater:
Aquinas College
http://aquinas.edu

Independent Student of the Day
Elizabeth Sensing is a junior at Aquinas College. She is majoring in sustainable business with a minor in Spanish.
Elizabeth has a love of traveling and enjoys learning about people, concepts and cultures through conversation with others and through service. Elizabeth has sought out opportunities at Aquinas College to do just that. She has participated in service-learning trips during each semester and studied abroad last semester in Salamanca, Spain.
Elizabeth is an assistant in the Service-Learning department at Aquinas College where she gets to work behind the scenes on the trips that have been so important to her college experience. She also works as an intern in the Center for Sustainability at Aquinas. This opportunity has allowed her to dip her toes into her field of choice and has equipped her to develop a stronger voice for sustainability at Aquinas.
She is also a proud member of Social Action Commitee (SAC). Through this club, Elizabeth has learned more about injustice around the world and found an outlet to create awareness and action for social justice. "Aquinas really focuses on letting students be the voice. I feel blessed to be associated with such a great school and community. I am amazed with what I have been able to accomplish here so far," Elizabeth says.
My motivation
I've been extremely blessed in life. My parents have been my number one fans and an incredible support for me. With all of the opportunity I have been given, I am motivated beyond measure to make everything out of it. It makes me inspired to work hard to realize my dreams. I am motivated by the idea that if I do well and succeed, I put myself in a place where I can help others acheive too.
My latest accomplishments
My latest accomplishment was when my fellow classmates and I managed to figure out the bus system in Spain, navigate Sevilla, and cross over into Morocco. We even made it back in time for class!
Next big goal
My next big goal is assimilating without too much trouble back into the United States. It shouldn't be hard--Aquinas is a great place to come home to!
Why is choosing your own path important?
To me, choosing my own path is important because it is authentic. It seems like a waste to be defined by anything other than your actions, let alone be defined by mimicking the actions and thus the path of others. I think we are all striving to be individuals, and the only thing holding us back is the idea that someone might be looking and catch us trying to be ourselves. For me, choosing my own path is the most honest thing that I can do, it is the only story that is mine to tell. I strive to be as genuine and authentic as possible, and to meet that attempt every time, I have to choose my own way.
Favorite place on campus
The path between Hruby and Bukowski (our chapel). It is a beautiful trail and has been a place for me to take time for myself, as well as a place where I have had monumental conversations with my favorite members of the AQ community.
Share this profile
View Previous Honorees
Nominate an Alum or Student